Tag:
Goldwork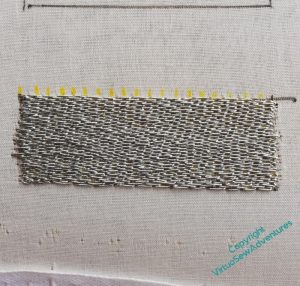 Underside couching, I've decided, is rather like satin stitch. In concept it is simple, not to say obvious. The execution, accurately and aesthetically, is very much less so!
I had intended to use the gold thread left over from the Amarna Family Group as my thread for William's background, in the interests of economy, if nothing else, but then I had advice from Tanya Bentham and others, to at least try the Smooth Passing, which might for a multitude of reasons behave rather better.
So here you see the second practice block started, again using silver, but this time smooth passing thread.
The passing thread is, as suggested, much pleasanter to use, and creates a smoother and less shadowed surface, which in turn, I think, should help the pattern I intend to use. Which, you may note, I've not yet got around to practicing!
However, that brings me to my decision. I do not think that I can be certain that the spool of Gold Smooth Passing I have left over from a Thistle Threads project will finish the job, so I shall have to buy some smooth passing. And it turns out that Gold comes in more than one shade!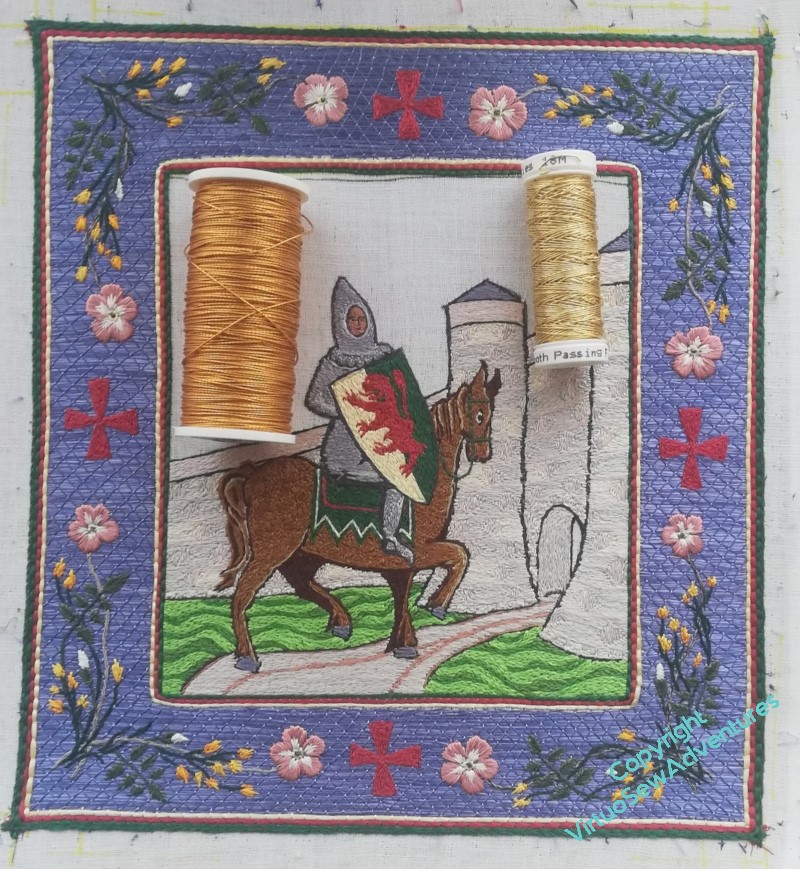 The decisions are never at an end, are they…
And since I'm working on pulling the Amarna pieces together properly at present, I can't claim to be giving my whole mind to the decision-making!
Next page →