Finally Displaying Tudor Trinkets!
As I forecast, I had a rather entertainingly messy time with plaster bandage and acrylic paint to create my Trinket Tree.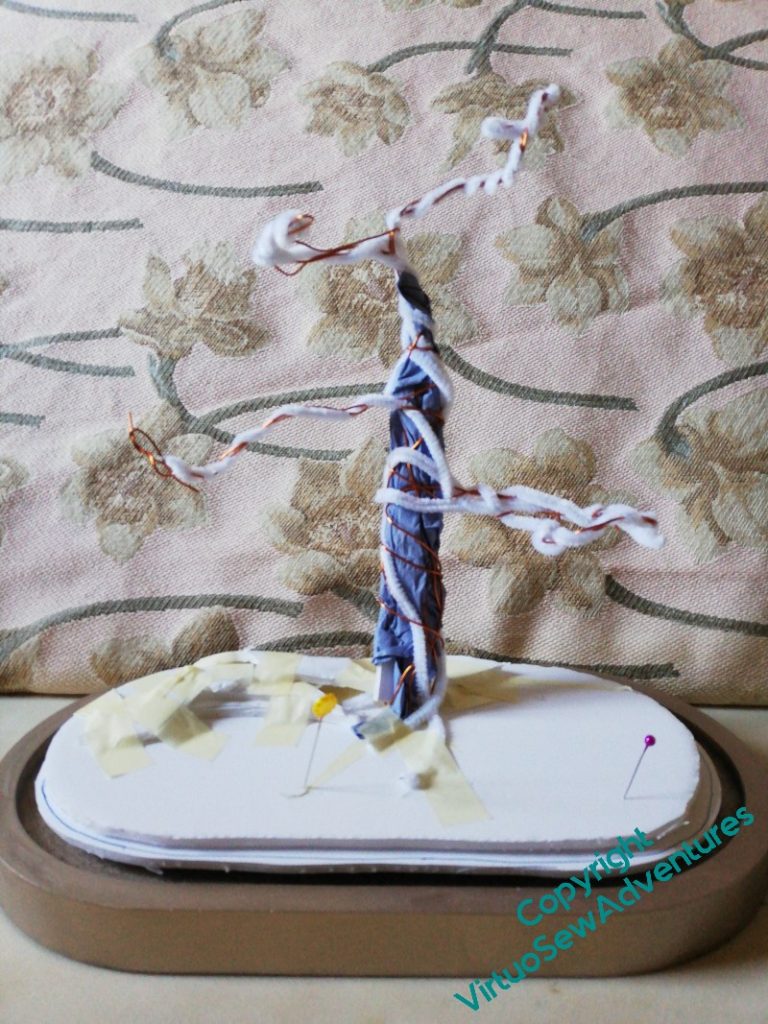 As you can see, foamcore, wire, crumpled paper and lots of tape were involved, as well as some tissue paper to vary the texture a little. Although I needn't have worried – now the Trinket Tree is loaded, you can barely see it!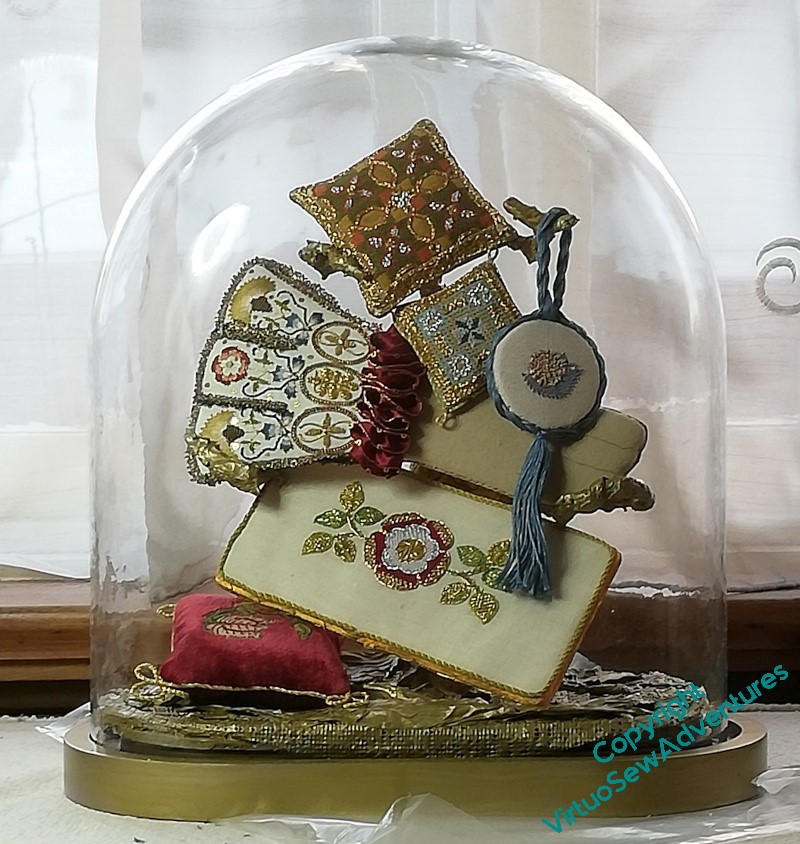 At present it sits on the hall table – the table it is on for this photograph is where I stitch and usually covered with bits and pieces relating to the current task. Not a good place for a glass dome, although it fits so neatly over the trinket tree's base, that it's quite hard to knock adrift!