The Amarna Family Group May Be Finished!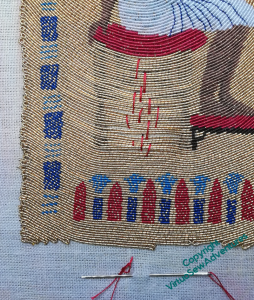 Of course, as I was unpicking the seat, I had to unpick more than just the seat so that I could get to the stitches I needed to unpick (are you keeping up?!). I suppose I should have seen it coming, but the result was some rather uncontrolled gold thread flapping loose. I found myself becoming very afraid that I would end up crossing the gold thread, and that would never do!
So I found a nice, slippy machine thread and used it to tack down the thread in the middle of the unstitched area. I didn't want to be too thorough, in case I ended up leaving gaps that weren't there originally, but at the same time I had to control all the threads..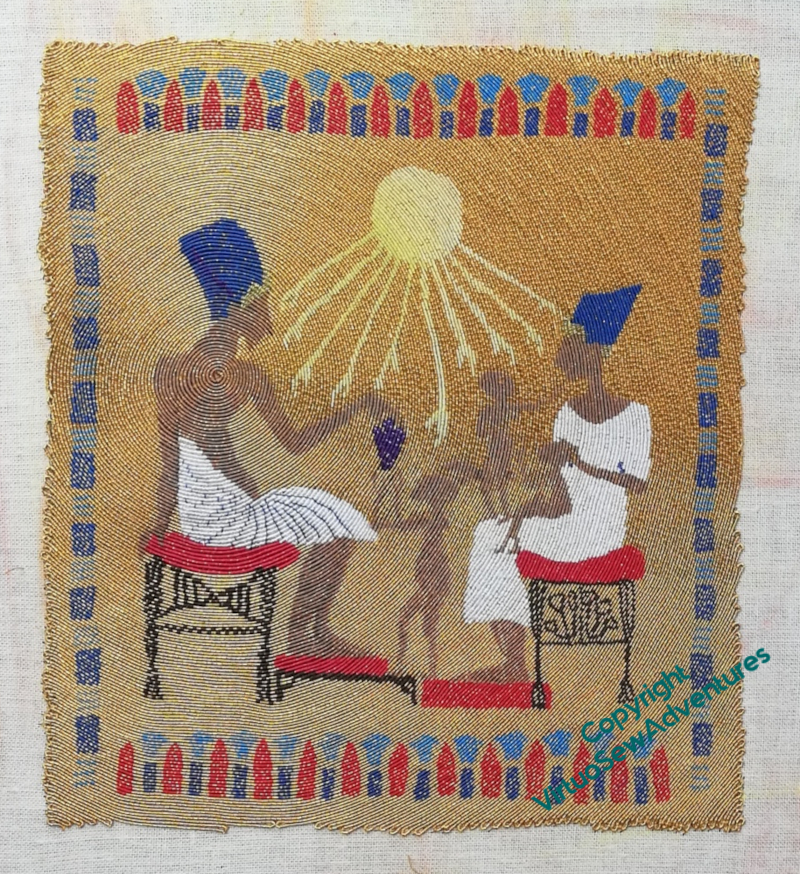 Reinstating the seat was actually rather less troubling than Akhenaten's kilt, which required some extra thinking about, because of course pleats falling close together, and pleats opened a little as they curve around the body look rather different.
But this is now at the stage where I need to start considering how to mount it, which in turn means, I think, deciding how to assemble a velvet-covered stela. I may need some help…
Episode 55 of SlowTV Stitchery is now live, in which I declare a Year of Experiments, muse on lessons from The Camberwell, and consider the need to develop thread-wrangling techniques.