"100 Hearts" project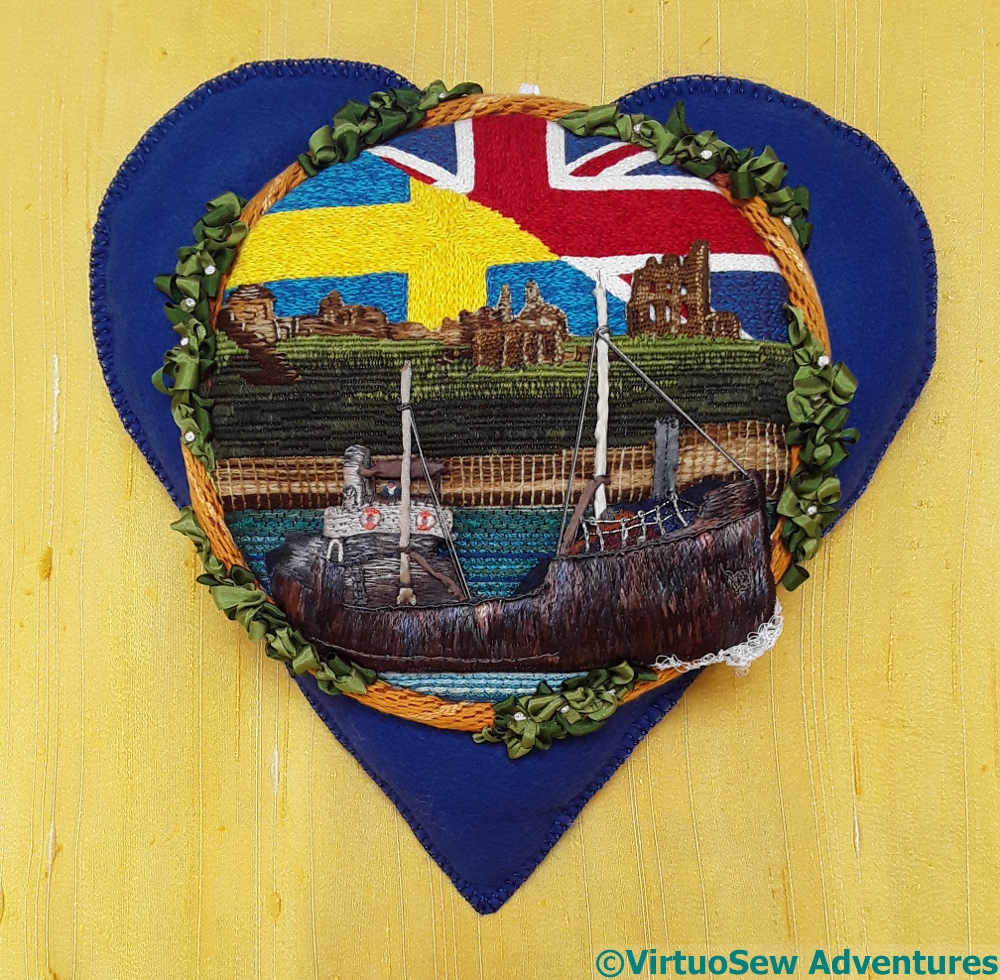 "Lest we Forget" are the poignant words spoken by a generation long ago. Those who fought in World War 1 are now fading memories to the generation who came after, and soon they too will be lost to us. Stories of comradeship, bravery, victories and setbacks were captured in the letters sent back to relatives eagerly waiting for news or told by those who returned.
In conjunction with SSAFA, the Embroiderers' Guild is proud to be part of the commemoration of all those who took part in World War 1. Using cloth and thread as both a medium and metaphor, textile artists will interpret the stories as unique and sensitive images stitched onto hearts. The pieces will illustrate to a new generation the men and the animals that accompanied them; the uniforms worn and medals won; the regiments that fought together and the family members fondly remembered; the songs that kept their spirits high and the words they wrote to those back home. This will be a unique and thoughtful exhibition put together to fulfil the hope of a generation not to be forgotten.
I wrote about my contribution on this blog – the posts are all tagged "100 Hearts". I've also written a summary for interested parties to download.