Tag:
presentation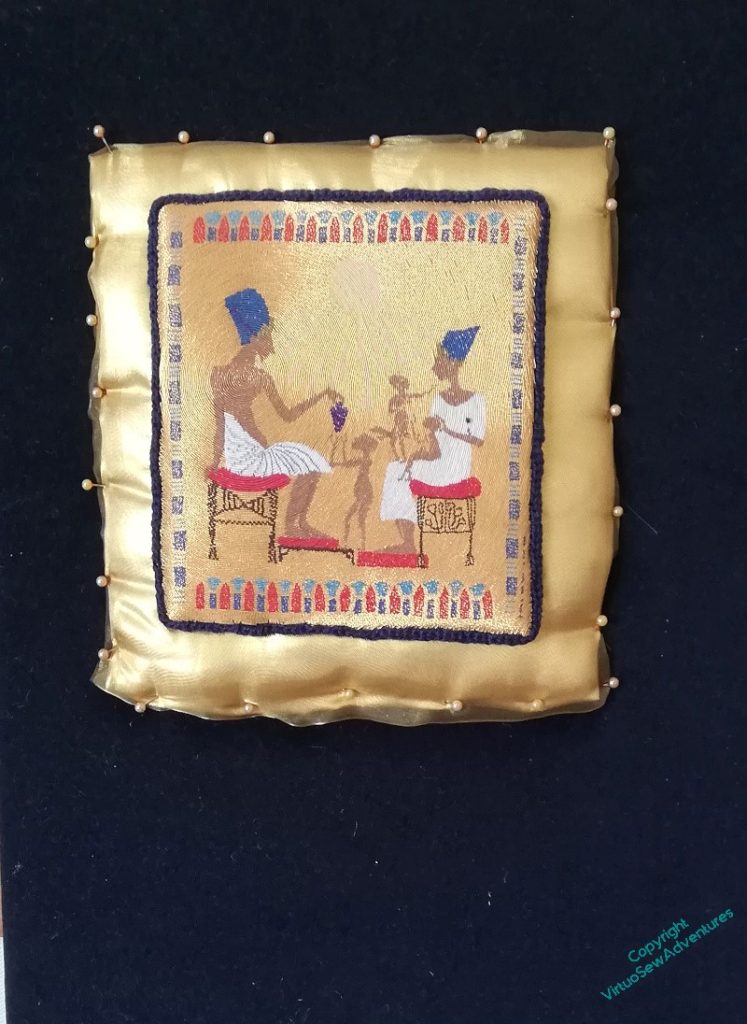 You may recall that when I had finished the or nué I started to apply it to the stela and was very upset because it did not look at all right.
Oddly, it seemed to need backup, as it were. So I thought – Ancient Egypt, gold, let's give it a gold cushion, as it were.
Only to be less than thrilled with the result. I will grant you that merely pinned in place and without smoothing out the "cushion", it wasn't going to look its best, but still..
It has been leering at me across the living room for some months now, and every time I've caught sight of it, my head has dropped.
But then I had a thought – maybe what I need to do is pull out the colours in the border.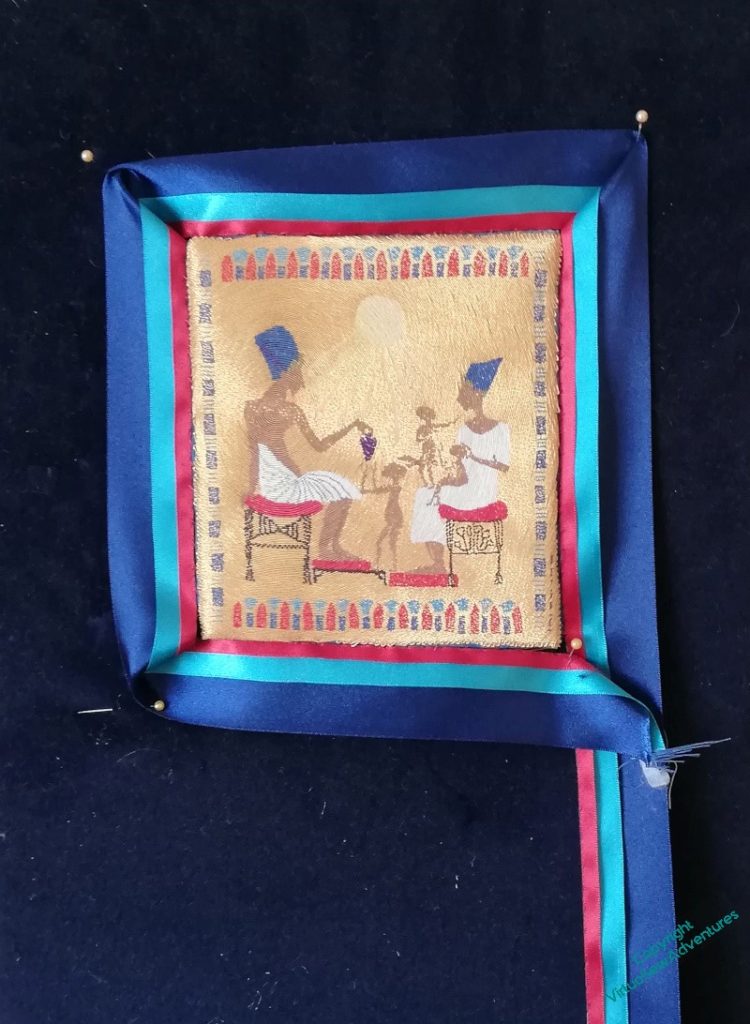 So I bought a couple of metres of satin ribbon in decreasing sizes, and spent quite some time attaching them to one another down one edge.
This is the result, attached in a very off-hand fashion, to be stared at for a while..
I think it's better.
The question is, is it Best?