Tag:
Christmas Angel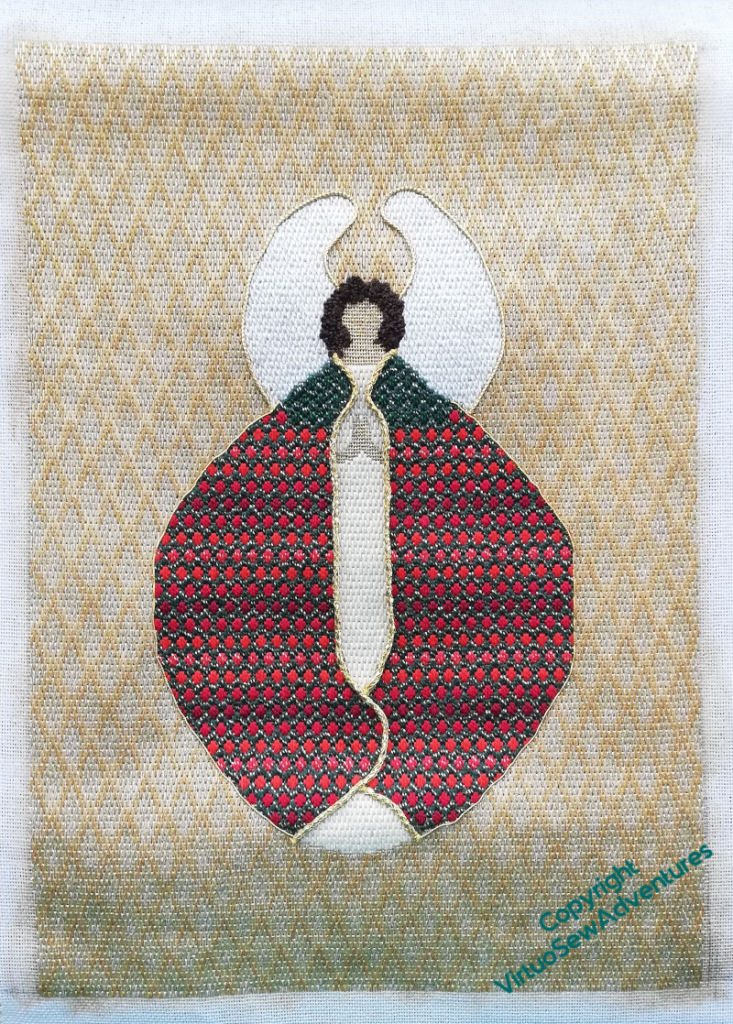 So here we are. All the gold canvaswork completed, the Angel outlined in different weights of thread, given tightly curled hair in French Knots, and now ready for however I work out how to mount her and turn her into something pleasing, and useful to decorate the house next Christmas.
I haven't given the Angel a face, and I don't think I will. It's distressingly easy for "sweet" or "joyful" to become "disturbingly weird" with faces, especially when there is so little space, and relatively few stitches to manoevre with. If I experience an inspiration, I'll reconsider, at least until I've mounted her. At the moment I'm looking for a sufficiently tall and wide cardboard tube that I can cut in half. Alternatively, I need to be very clever indeed about my card engineering…
It really only took as long as it did – it was begun in 2015 – largely because there was a lot of background, and it was remarkably tricky to find a rhythm to the pattern. Once I did so, it became much easier, and fairly romped away. Before that time, it spent a considerable period hidden away because – not having found the rhythm – it just made me grumpy to look at it!