Category:
General Posts
Blogging has changed quite a bit since I started years ago, and blogging awards are among the things which have fallen by the wayside as the blogging world has fragmented into blogging, vlogging, and whatever the generic term is for instagram, pixelfed and the like. However, just in the last couple of weeks, an Outstanding Blogger has been circulating, and Alex from UnderATopazSky nominated me among others. So, on to the questions!
What would my perfect holiday be?
Our family isn't good at holidays. I recall a week's holiday on Anglesey in my teens during which we came home in the middle so my Dad could make a phone call, and I never took to the idea of working on a tan. Resorts, beaches – definitely not. However, Mam and I have been on a couple of painting holidays, which have involved painting tuition and lots of lovely food, and we have both been rather taken with them.
But then again, I've been rereading "The King In The North" by Max Adams, and thinking that pony trekking the trail from Bamburgh to Yeavering in the company of an archaeologist or a historian of fourth to eighth century Northumbria might be a really fascinating way to spend a day or so…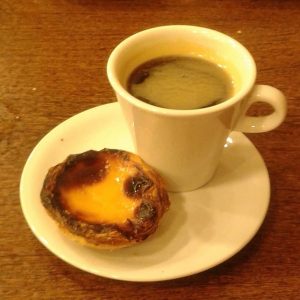 Where is my favourite place to walk?
To be honest, it's the company that makes the walk, as far as I'm concerned. Although, now I think about it: Paris. I spent a year there when I was an undergraduate, and it feels almost as much home as home does (if you follow me). My second favourite is Lisbon, which has a very ordinary cafe which sells the best hot chocolate that I've ever had, and beside that – pastel de nata. If you've not had a pastel de nata, you don't know what you're missing!
What inspired me to start a blog?
I thought it might provide a sort of accountability and help me to keep at my embroidery. I already knew that I loved embroidery and that it helped me keep on an even keel, but I'd also noticed that I tended to do it after everything else, and consequently it wasn't getting done. I thought that if I had a blog to feed (as it were), there would be an added reason to embroider. That was certainly true, but the other thing that happened was that I found there were other embroiderers out there. Before I started blogging, the only people I knew who embroidered or were interested in embroidery were all related to me. That's not true any more!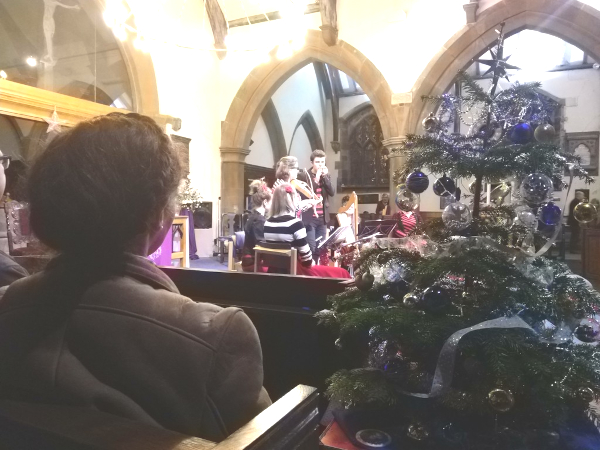 What did I miss most during lockdown?
Concerts. I've enjoyed several online ones, but it just isn't the same, especially in the case of ensembles I've known for years and who know me. I grew up going to concerts, in fact I've been going to concerts of the Allegri String Quartet since I was eleven (my Dad was particularly fond of Beethoven and Schubert), and I know that being an audience member isn't an idle thing, it is something which contributes to the success of a concert almost as much as the musicians. I've missed being an active audience member, holding one end of the golden cord of concentration that stretches between musician and listener. And I've been worrying about my musician friends, deprived at once of livelihood and soul-comforting passion.
What was the last book I read?
I read and reread constantly, so by the time you read this I'll be on to something else. One bonus of last year was two of the best books I've read in the last several years – "Reynard the Fox" by Anne Louise Avery and "Kindred" by Rebecca Wragg Sykes. I mentioned them both in passing on SlowTV Stitchery episodes while I was reading them.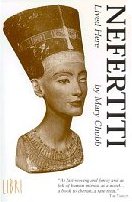 Another one – which I have also mentioned – is the Georgette Heyer ReadAlong on Twitter. We're on "The Tollgate" at the moment, and discussions have included some fairly serious social history, a comparison of pikelets and muffins, and the Heyer/Pratchett crossover moment none of us saw coming..
But I couldn't fail to remind you of "Neferiti Lived Here", could I – the book that launched a decade of embroidery projects!
And now on to the nominations:
Queenie's Needlework
Addison Embroidery At The Vicarage
Only if you want to, of course!
And now: Slow TV Stitchery Episode 61 is live, in which I continue to make progress on Tynemouth Priory, while musing on Oswald of Northumbria and his times..
Next page →