Tag:
SlowTVStitchery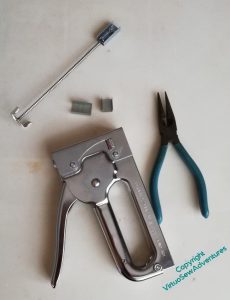 It occurred to me recently that if I were to find somewhere to exhibit the Dreams of Amarna, I might find myself with a lot of assembly to do, rather more rapidly than is entirely comfortable. Pieces mounted for display take up a lot more space than most of us can easily spare, so I've been extremely reluctant to start the mounting process – until terrorised by the idea of morning, noon, and night, squinting over some hard-to-light and extremely delicate fragment!
I'm starting with the felt pieces, which aren't going to be huge, and for which I have a scheme already in my head, and at least some of the materials to hand. Unfortunately my tools have been a bit fractious…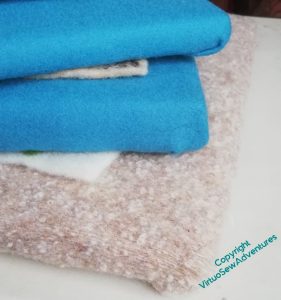 After a day of wrestling with my equipment, and sourcing more staples, which turned out to be what The Australian would term "non-trivial" (would you believe, one of the shops I went to sells staple guns, but not the staples?!), I have finally reached the pleasing situation of having three supports ready to have their finished pieces mounted on them. My ears rang from the ker-KLUNK of the staple gun, and my hand ached, but it is a very satisfying sight, all the same!
After a few days of recovery, I went on to get started on the attachment of one of the pieces, and given the times in which we still live, I'm going to record my witterings as I go. So, herewith the return of Slow TV Stitchery, continuing the sequence from last year with Episode 74.
In which we discuss the assembly of the "fresco" pieces, tackle the first of them, and consider the distant possibility of my embarking on mixed media textile projects, one of these days.
Next page →