Tag:
laid and couched work
The next task was to work the outlines and the ground.
Each hound is outlined in a contrasting colour, as is each leaf shape.
The outline colour is also used for the little details – mouth, eyes, ears, and at the point at which I took this photo, I'd stitched all the ground (in twisted chain, which I don't think is at all historically accurate, but it was fun!) but not yet outlined the tree trunks.
This photo gives a sense of the effect of the chocolate brown outlines around the green trunks, and affords you a nice close up of the leash on the front hound, worked in cable chain stitch, very small and neat. This is another one where I doubt the historical accuracy, but I was so pleased to find myself thinking up ideas like that I was in no mood to spoil the fun.
I don't usually go in for such overheated ideas as New Year Resolutions, working on the principle that if I want to change something, I don't hang around waiting for the new year to do so. However, stitching the hounds has given me something a bit like one – I need to go back to my first love, to the effects of stitch and thread, and the use of them to denote the textures or the ideas I want to convey. Let's see how that pans out!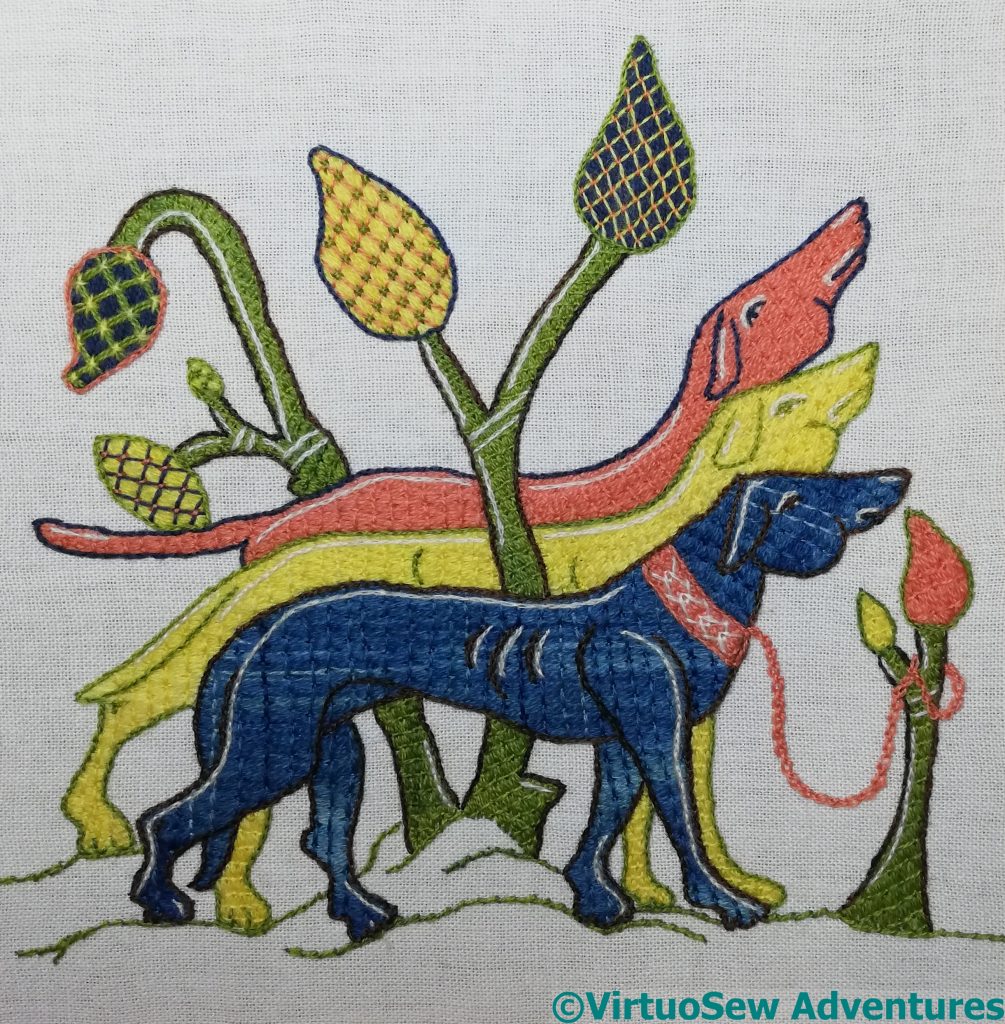 I give you The Three Wise Hounds, design by Tanya Bentham, stitched by me. I didn't quite finished them by Twelfth Night, but since Epiphanytide lasts until Candlemas, on the second of February, I think I can get away with it!