Tag:
repairs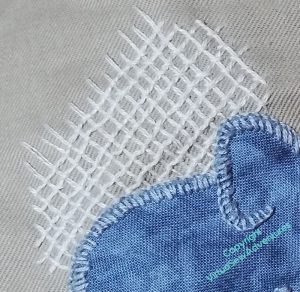 Well, now, it turns out there was more to the Mathstodon than I had first intended!
The mathstodon didn't quite cover all the weakened fabric, so I added some trellis couching behind him to support the parts he hadn't reached.
Then I felt he looked a bit odd with a wall but no floor, and added a floor in Bokhara Couching. Now I look at it, I feel it rather suggests the poor Mathstodon is heavier than the floor can take, which is a little unfair, as what I want to suggest is a Mathstodon happily using his counting frame for some mysterious purpose of his own!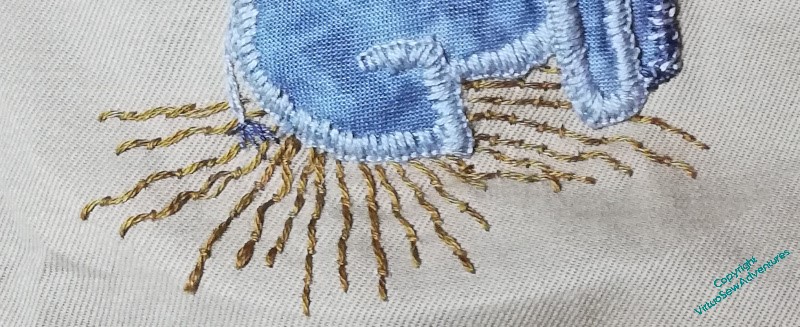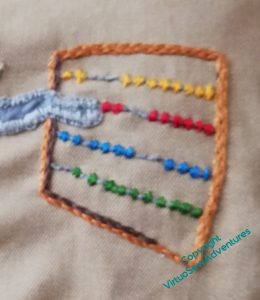 The counting frame is two lines of chain stitch all around, with "wires" make of long stitches in the linen thread I bought for "Leaving The Tyne". The beads are made with satin stitches. I did think of making them indicate a significant number, but there were two things in my way – first, which number to choose, and second, I was using thread from my Odds and Ends box, and wasn't sure I'd have enough if I tried anything too exciting!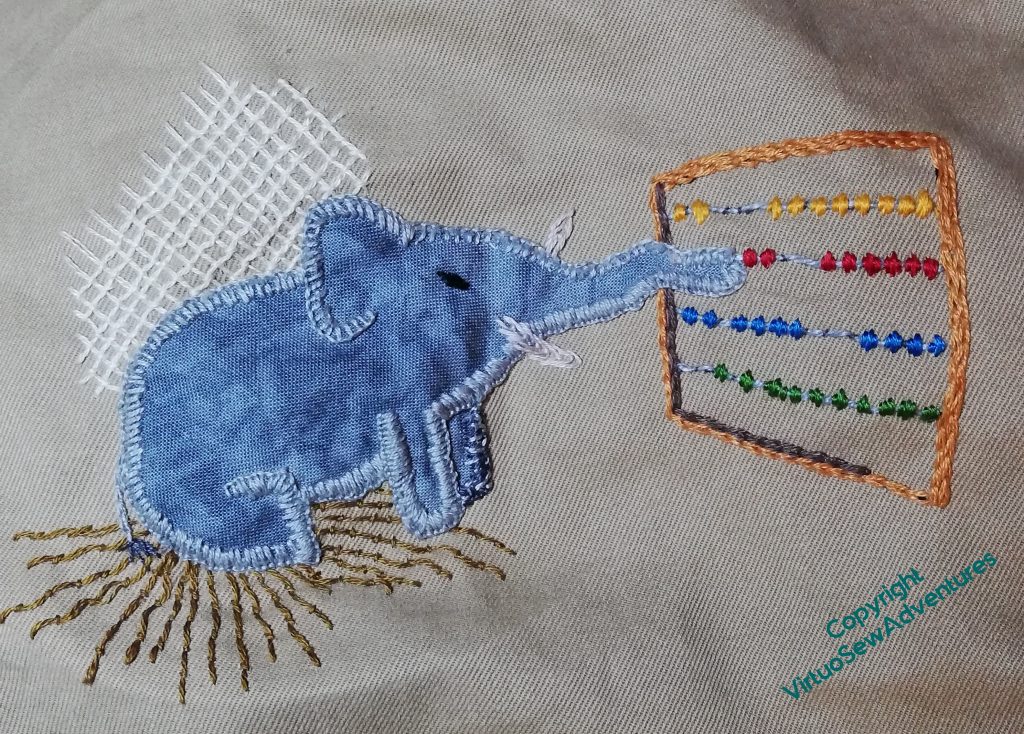 But he is now finished and has gone toddling off with The Australian for his next speaking engagement!