Researching Rahere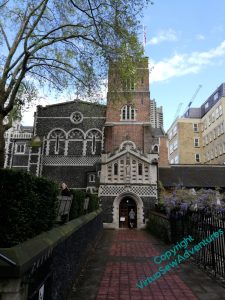 A journey through London gave me the opportunity to visit the Church of St Bartholomew The Great in Smithfield, which is indeed very close to the Hospital Rahere founded, known today as St Barts.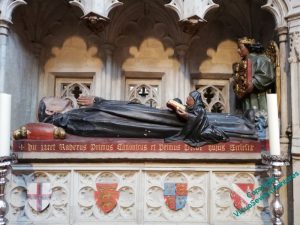 It, and Rahere himself, have had varying fortunes and visibility over the years, and, for example, Rahere's tomb was built in the fifteenth century, nearly four centuries after his death.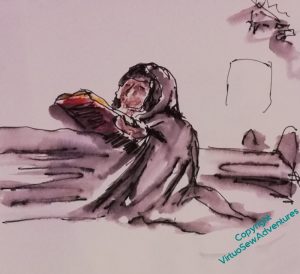 I haven't yet discovered whose shields are displayed there, but it seems likely I will. The Rector was involved in a wedding rehearsal when I arrived, but I carried on quietly sketching and walking around the Church, staying out of the way as best I could while still continuing to work.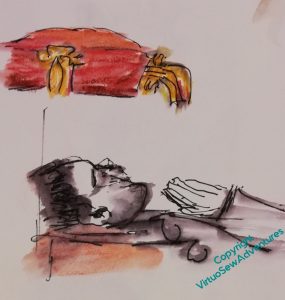 And I had my reward in due course, when, on the principle that Bairns As Don't Ask, Don't Get, I tracked him down afterwards and asked what, if any, information they had on Rahere and the early days of his foundation.
I may have bewildered him slightly – I have the impression that's not the first thing people usually say! – but he took it well, and informed me that as this year is the anniversary of the foundation, a substantial History has been produced. So when that arrives, I shall have more to say on the subject, I'm sure!