Finishing my canvaswork sunglasses case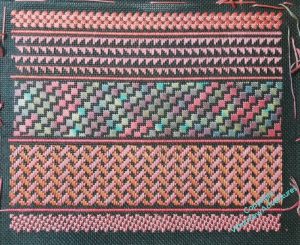 So in due course I had finished the coral canvaswork panel, and took it off the frame. Then I had a slight anxiety about the size, and whether there would be space to go all around the sunglasses, and went around three sides with herringbone stitch.
The herringbone stitch rather emphasised the unevenness of one of the sides, but I'm choosing not to mind that, especially as the herringbone stitch had a secondary task; that of attaching some padding fabric to the the back of the canvaswork.
The fourth side was also herringbone stitch, but in that case, it's the herringbone edging I often use on canvaswork pieces to cover and strengthen edges.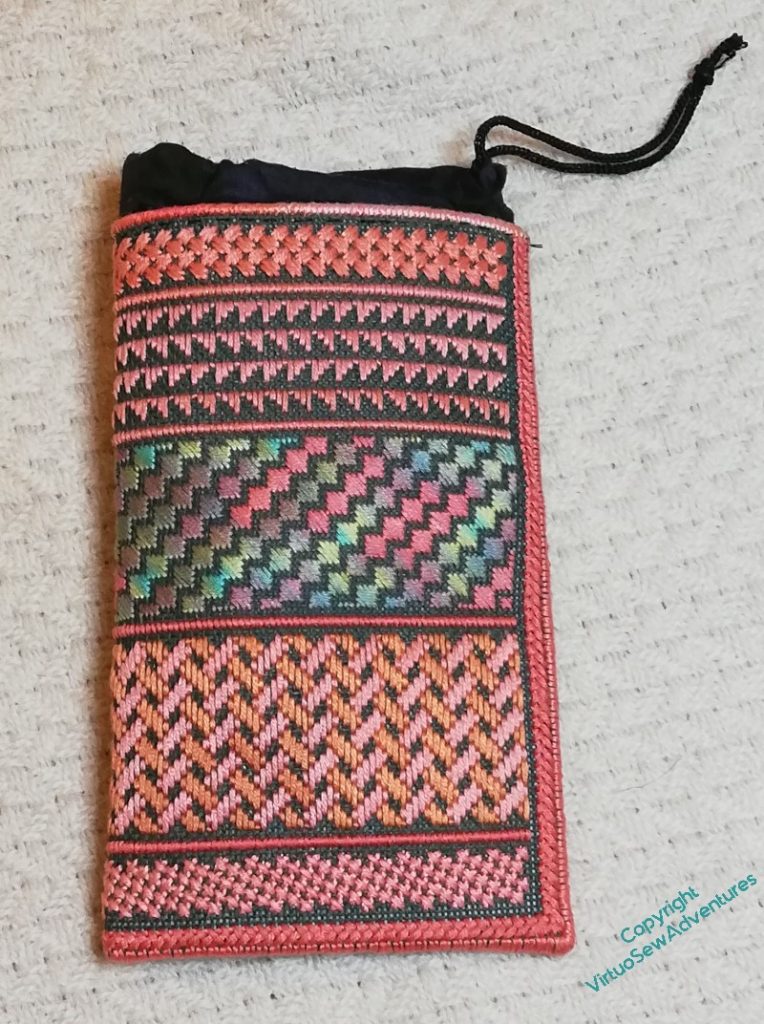 The finished piece was just folded in half and satin stitched to join the edges together. I didn't herringbone it in this case because it was becoming so very difficult to stitch!
Finally, I took one of those flimsy black fabric cases that you sometimes get with a pair of sunglasses, and stitched it in around the top edge. Lovely though it is to have a bright, strong case for sunglasses, it's not remotely protective if they keep falling out, and the drawstring will ensure that they stay put.
Now all I need is sunglasses weather!