Getting Started on "Evelyn Rose"
I found a gauze with a slight glint to it, stretched it on my frame and drew the design on to it. And at this point, the primary challenge I was going to face made itself felt – finding the angle from which to see the lines on the fabric, so that I could do the stitching. Add in the glint on the fabric, and sometimes I could see the lines, sometimes I could see the fabric, and sometimes I wasn't sure I could see either… I knew it would be this difficult, by the way, but I thought the end result would be worth it!
The stitching is going to be very simple, mainly satin stitch (yes, I know!) because the main characteristic I want here is the magical effect of the embroidery floating above the backing surface.
Obviously, the first thing to do was to outline every element. I'm using a mixture of silk thread, some vintage, and some from Thistle Threads courses.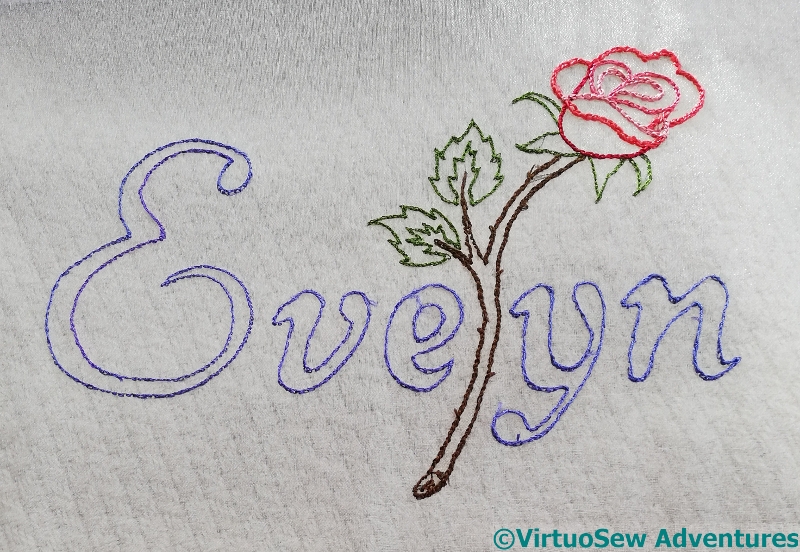 So here you are – all outlined, and the thorns already in place on the stem. You can see the fabric I have over my worktable through the gauze in this picture, and you can see that glint in the sunshine as well.
The next episode of SlowTV Stitchery – Episode Seven – is now up. It explains why "Slow TV Stitchery" and offers memories of an astronaut. I hope you enjoy it.