A Commission for an Embroidered Panel – "Evelyn Rose"
Earlier this year a dear friend and his wife produced a baby girl, who they've named Evelyn Rose. We were, of course, thrilled for them, and sent many congratulations, and even managed to speak to them (they're in a different time zone). During that conversation, they said, "We love what you do, and we'd love you to do something for Evelyn!".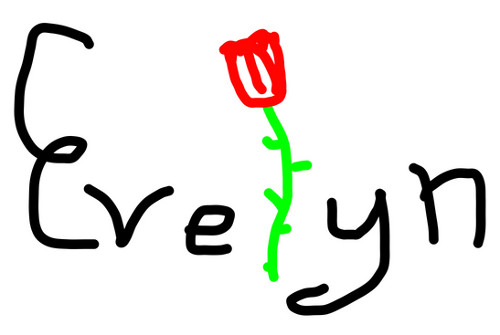 Well, I didn't have another commission looming, and the Faience Necklace wasn't framed up ready to go yet, so that fell very pat. I asked what they had in mind, and this is the sketch that came back.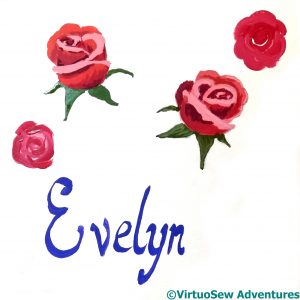 That gave us a lot to think and talk about. I played with a variety of typefaces, and finally settled on a cursive style. Then I thought about roses. My first thought was stylised canal art roses, but they never have stems, so I thought some more. Unusually for me, at this point I got out my paints, found some photos of roses, and started experimenting with simplifying them and really understanding the forms of them and the way the petals fold.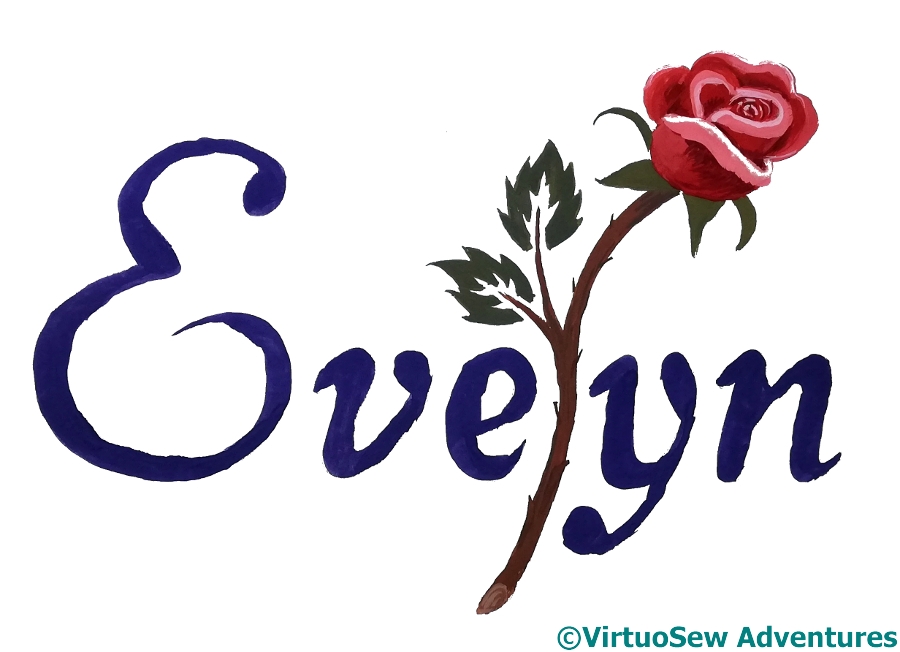 I ended up with this basic design – the name in an elegant cursive font, and the "l" replaced by a single stemmed half-open rose. Then I thought of the embroidery on gauze I experimented with a few years ago. It seemed to me that this was a perfect opportunity to play with this technique, and it has the advantage of producing something sufficiently grown up that in 20 years time, Evelyn probably won't be embarrassed to have it on show…
Episode Six of "Slow TV Stitchery" is now up. Please take a look, and ask me any questions that occur to you…