Finishing the Frolicking Calf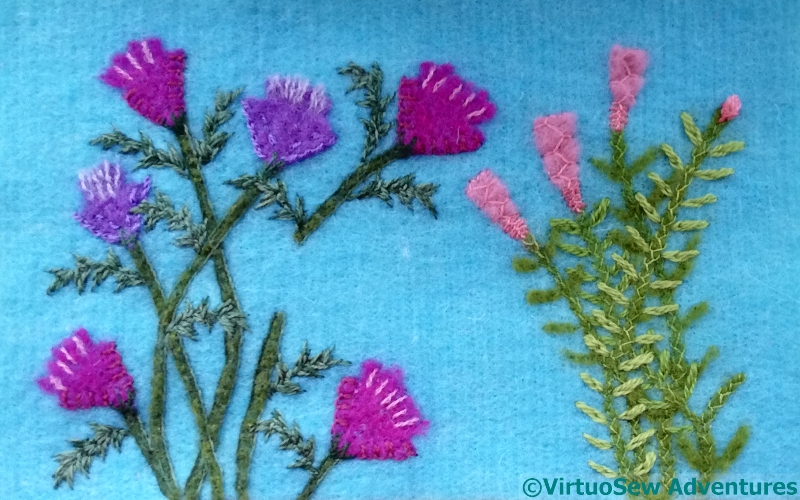 I ran the embellisher over the whole thing, to knock back the colours and the stitches a little, and tugged at the fabric to even it out. Then it was on to the calf, cut out separately and given darker patches on his back and legs. I've attached him using single-needle needlefelting, by hand. His ear is sharpened with a twisted chain stitch, his eye is a tiny chain stitch and his hooves are straight stitches.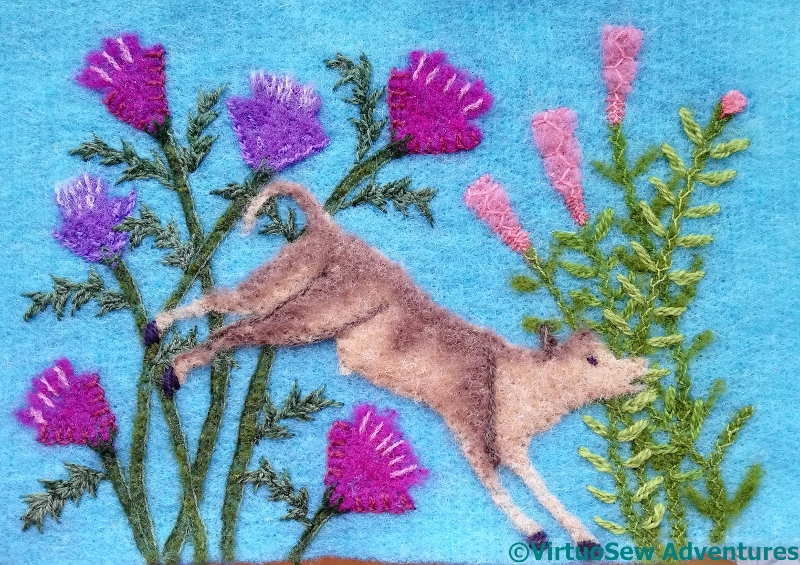 I intend to cut an irregular shape and attach it to a padded wool felt background stretched over a frame, as I did with the Two Princesses. I mustn't forget to sign it at that point!