The Head of Nefertiti, Embellished with Silk and Gold
This is much the best print I've managed of Nefertiti, pressure, speed and amount of ink all working nicely, and very few really dark sections. What I want to do now is to highlight the coloured elements of the crown she wears – unique to her, apparently, no-one else in ancient Egypt has ever been depicted wearing it. I've got some gorgeous silk threads from Mulberry Silks which should do the job perfectly, but first they need a skeleton of gold. I had a lovely rummage in among the assorted wonders I've received from Thistle Threads (they have their own special box, of course), and after staring critically at the linen fabric, picked out the Special Tambour, and made a start.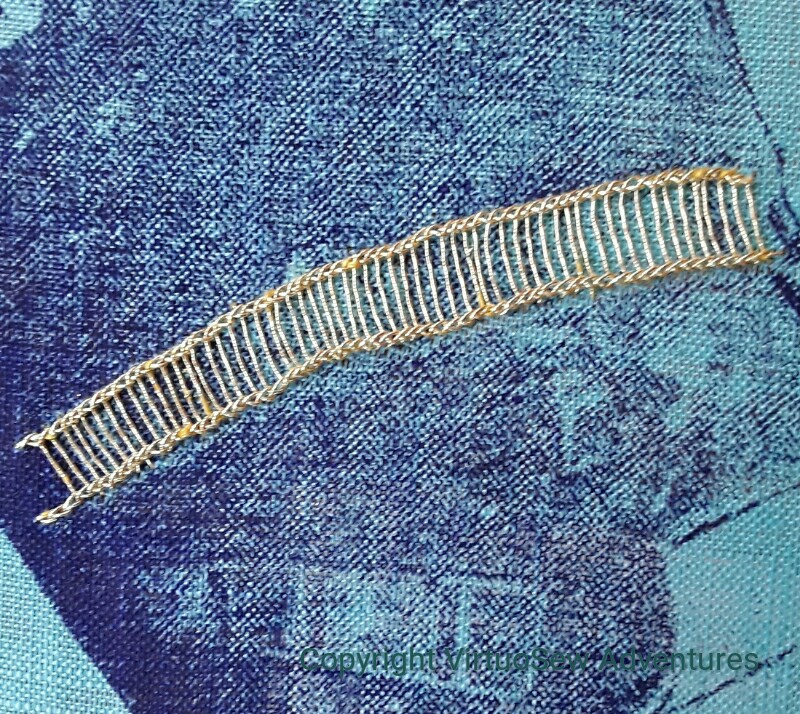 My idea is to create a framework of Ladder Stitch, and then add colour – as in the Tudor Rose project – using silk threads. Long term readers may recall that during the Tudor and Stuart Goldwork Masterclass, I had some trouble with Ladder stitch, so although I was fairly sure the idea would work, I sat down with some trepidation.
To be very pleasantly surprised. Something has happened in the intervening few years, and my ladder stitch wasn't as trying as I expected, and moved fairly swiftly, too. I may yet decide to redo the stitches, because I re-tightened the fabric in the frame about halfway across, but that will depend upon how much better the second section looks when I have done it.
That's a good start to a new project, isn't it!