Reassured and making progress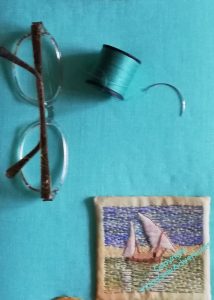 After gazing long and hard at my layout, I decided that I wasn't likely to improve it and that the thing to do was to just get started.
I'm determined to get to grips with Grandmama's curved needles, and this is a perfect occasion to do so, because it's so very hard to manipulate a straight needle to do what you want that even a curved needle feels like it is helping!
Grandmama's set included three sizes, and I'm using the smallest, which is marked "lampshade". I've always wrestled with a straight needle for lampshades, so who knows, this skill may prove transferable!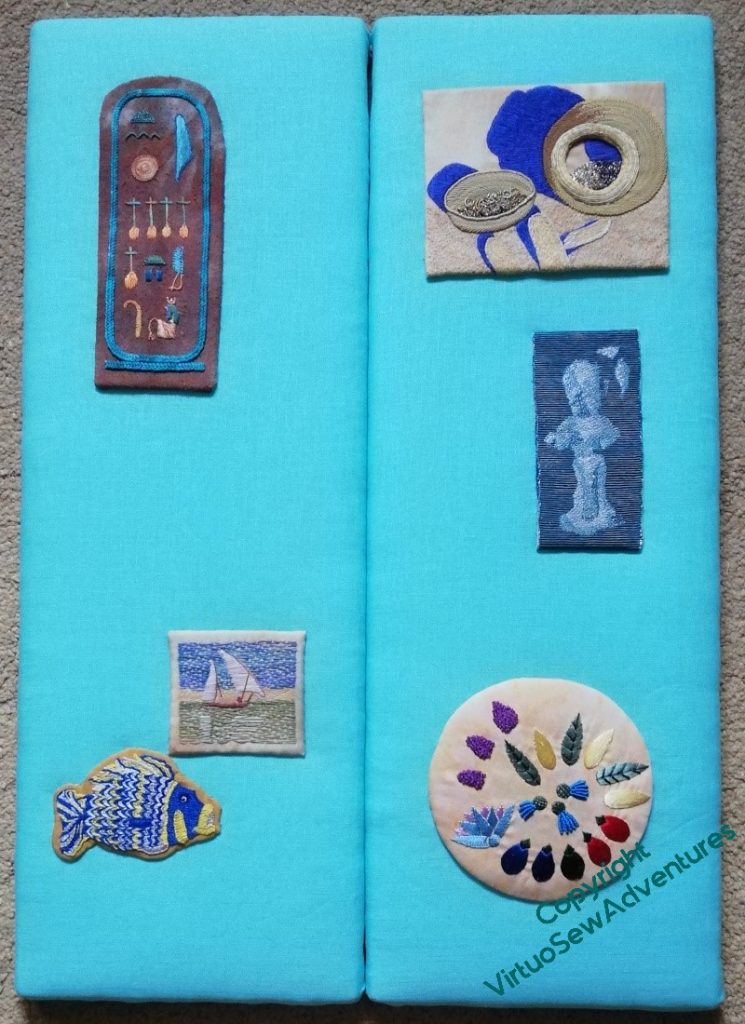 I'm using ladder stitch, or at least, something very like ladder stitch, and I'm beginning to feel that the curved needle genuinely does help me to make progress.
This is also the point at which I am made most aware that developing these panels into individual pieces that I work on separately has made it possible to achieve what I want. The panels aren't huge (Placidus, when I get to him, will be much bigger), but if they were already attached to the Map or the Excavation, it would be nearly impossible to reach some of the angles I want to.
I've found it easiest to work on stitch lines facing away from me, and while this hasn't been entirely straightforward in all cases, it would be altogether impossible if the turquoise panels were already attached to the sandy ones.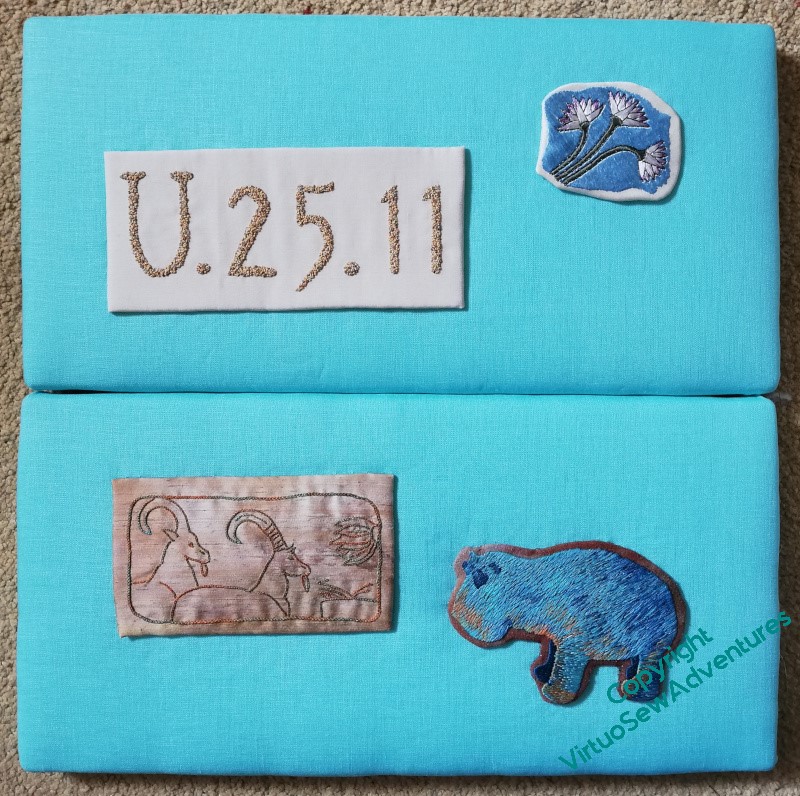 Especially the short ones, where I would find myself leaning over the entire height of the Map or Excavation!
I do have some concerns that the linen will sag under the weight of the Spots, so I've set these aside for a couple of weeks, upright, to see whether I need to gather in any Unfortunate Happenings.