Violets in place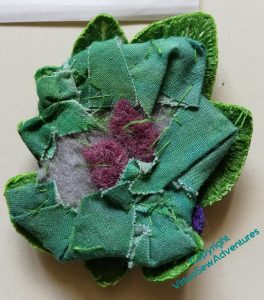 When I looked again at the back of the Clump, or Mat, of violets, it became clear to me why it hadn't followed the contours of the little pot I'd made. The padding is much too broad, and much too inflexible. It was a sensible choice to do this when I was planning to include the Violets among the spots on the main panels, but when I began to look at assembling them, the Violets and the Daisy Beads drew closer together and started to look somewhat askance at the rest of what I planned.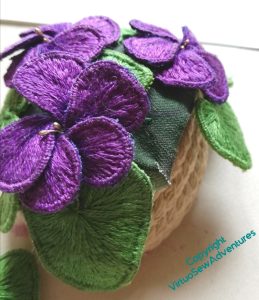 I began to undo the padding, and found the whole mat disintegrating on me (not really a surprise), so I went back to the beginning. I made another piece of painted calico, redesigned the pattern of my Mat, pierced holes in the new calico and began to reassemble the whole thing, with only one small piece of felt to pad it, and some extra stitching to entangle the "legs" of my petals and leaves.
I had forgotten how many extra fingers and hands that process had required the first time around.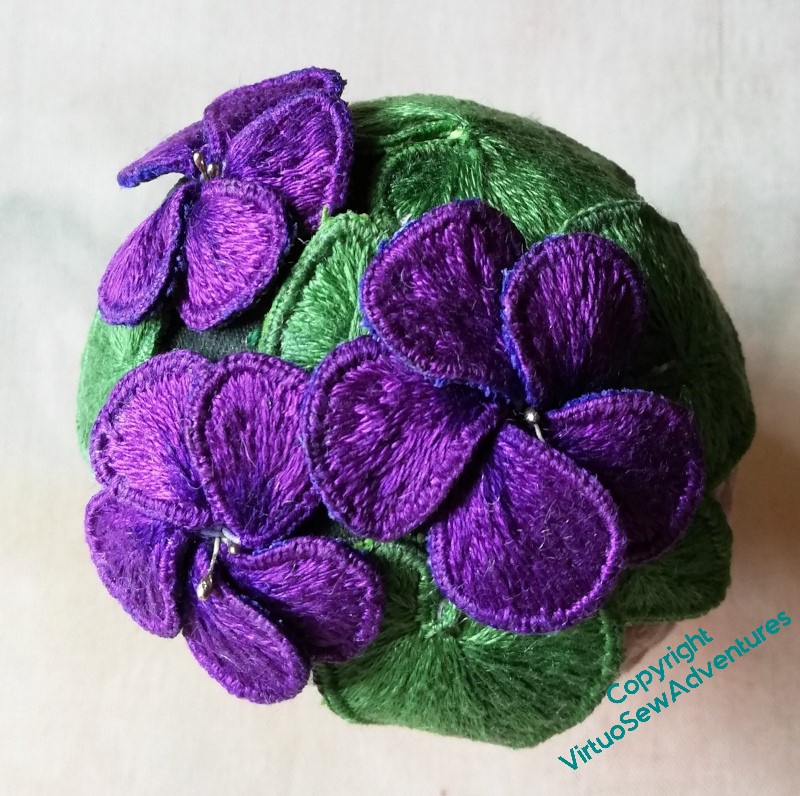 I got there in the end, I think we can say!