Spots laid out for attachment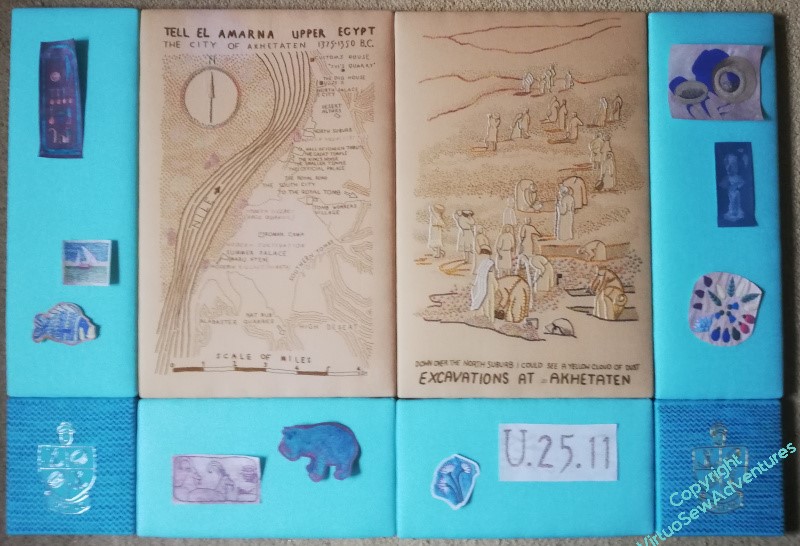 If you compare these two pictures, you will see what I meant by saying the embroideries had personality that the photocopies lack!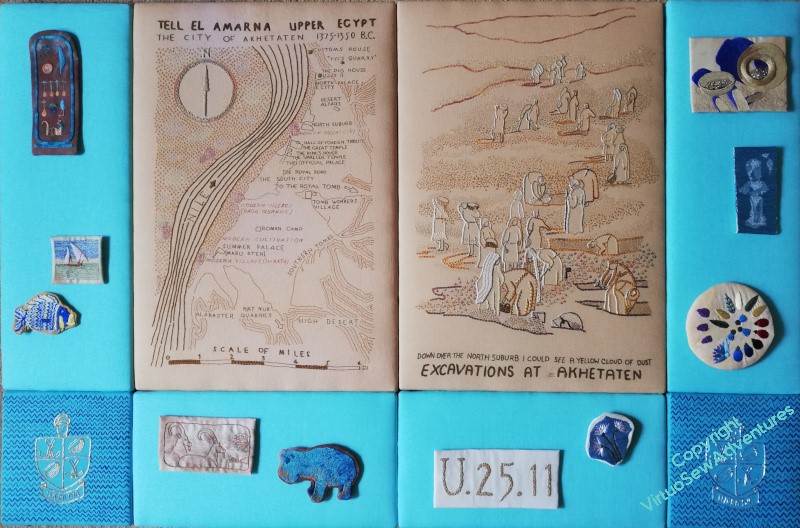 Some of it may be down to better lighting, but I think even the Map and the Excavation are looking brighter and happier.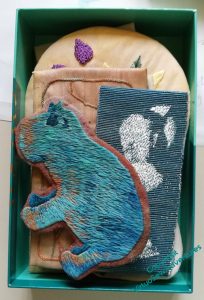 So now they are back in their box, ready to come out one at a time to be attached to the border panels.
The details of that attachment may require some wrangling, and as for the details of attaching the panels to one another – I'm still very unsure about how that will happen. At the moment my best guess is mirror plates, but if anyone has a better idea I would love to hear it!