More to do, more to think about..
Having finished the title text and got to a point with the seeding where I think it is more or less complete, I pinned up the View of the Excavation over the lovely frame prepared for it, and then set it beside the Map, sat back, and stared thoughtfully.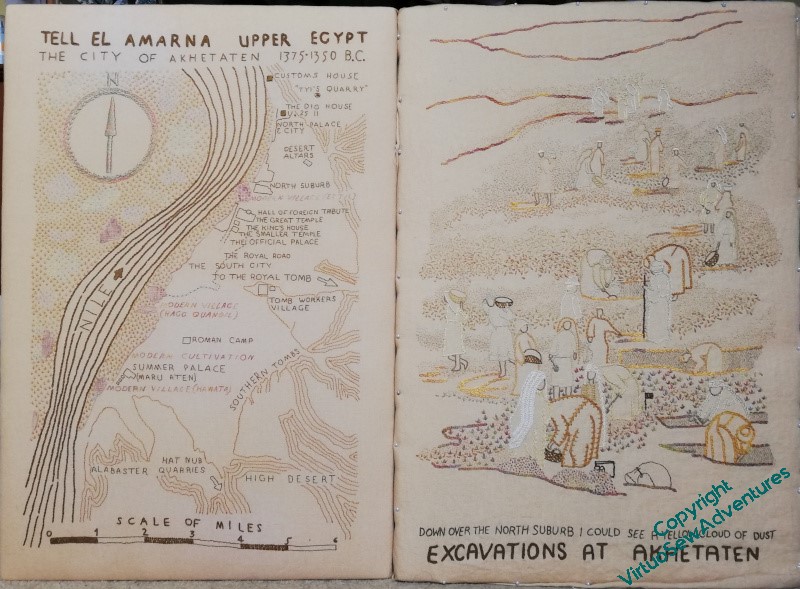 I think the conversation is beginning to happen, now. There are still a few infelicities – the area at the far right where the tete de boeuf stitch falls away from the trench, and the area above it where there's a sort of funnel shape between the areas of seed stitches. I think, too, that in the far distance, the seed stitching maybe tracks the shapes of the people a little too closely, and I need to make the edges a bit wispier.
When summoned to act as Cardboard Programmer, or Rubber Duck(!), The Australian said that he was having a hard time making out some of the people, and could I put a very narrow shadow that would balance pulling them out of the scene with not emphasising them to the point of obliterating the dust?
And then I had another thought. I have always put them in this order: Map on the left, whatever else I was going to do on the right. Should I keep to that, or should I change my mind?