Ready to Start on William Marshall…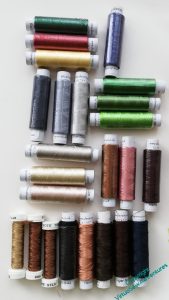 Having spent some time in my stash, deciding that mixing even filament silks might be a bit unpredictable, I finally pulled myself together and placed an order with Devere Yarns. While I waited for them to arrive (it didn't take long), I went back to Tanya's book and read the early technique sections again. Homework is always more fun when you're interested.
I do have some darks left over from the Amarna Family Group, so the outlining is sorted. I've got three stone colours, three shades for William's armour, three greens for grass, three shades for the horse, the three heraldic colours for the shield, and a blue for the slate roofs on the turrets.
The blue is probably also going to be the colour I use for the border.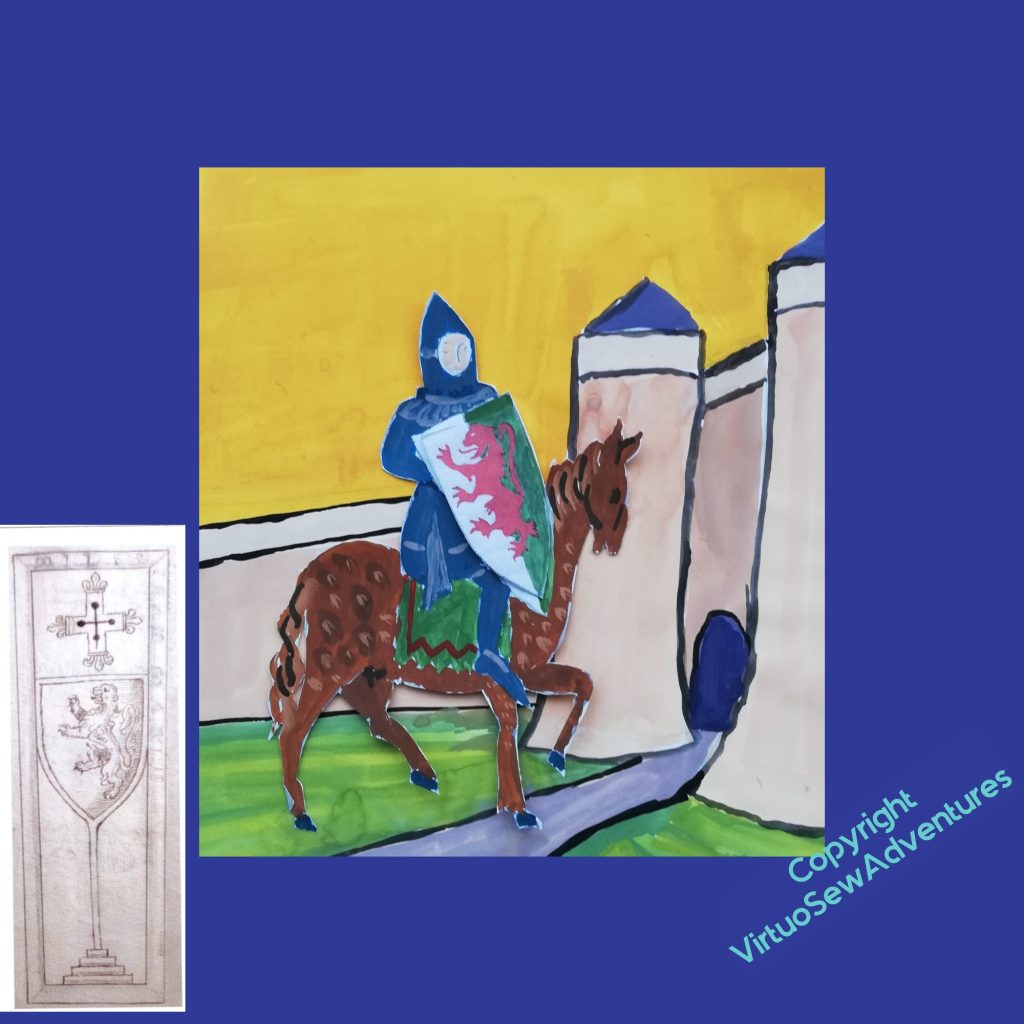 The Victorians remodelled Temple Church, where William is buried, found a strapping six-footer that they believed – based on what we've been told of him – to be William, and in due course, reburied him, and everyone else they'd moved, in the garden. So I'm planning a silk border, of blue laid-&-couched work, embellished with roses (for the garden) and common broom (for the Plantagenet kings he served so faithfully).
The grave slab is shown in a leaflet I got when we visited, which is no longer in existence, but is shown in an engraving from the 17th Century, and was thought to be associated with William. The lion looks right, anyway! I'm wondering whether to include that in my design for the border in some way, and if so, in what orientation..