The Jacket of Many Stitches
I promised pictures of the jacket being worn, so here they are!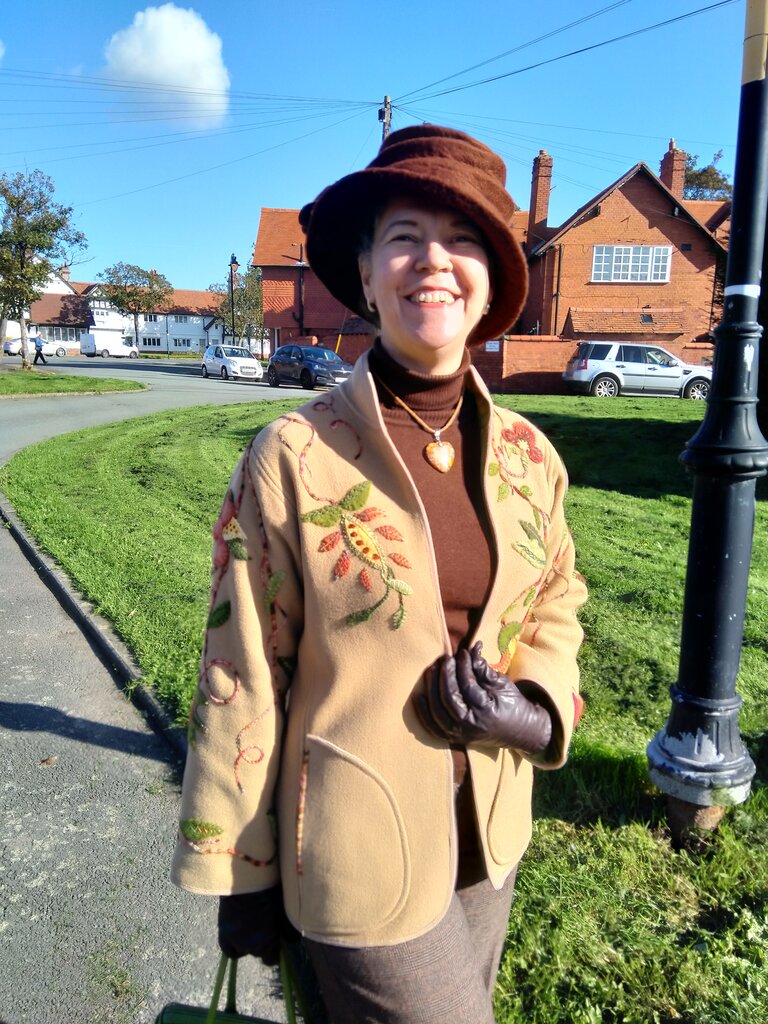 We had some nice weather, and the Jacket smiles in nice weather. The hat is by Felt by Bridget, bought some years ago at the Harrogate Knitting and Stitching Show.
The necklace came from Harrogate too – a stone pendant, with a cord I made myself in kumihimo. It's the green and orange one on this page.
And finally, another view of the masks!