Little Jacket – dealing with a difficulty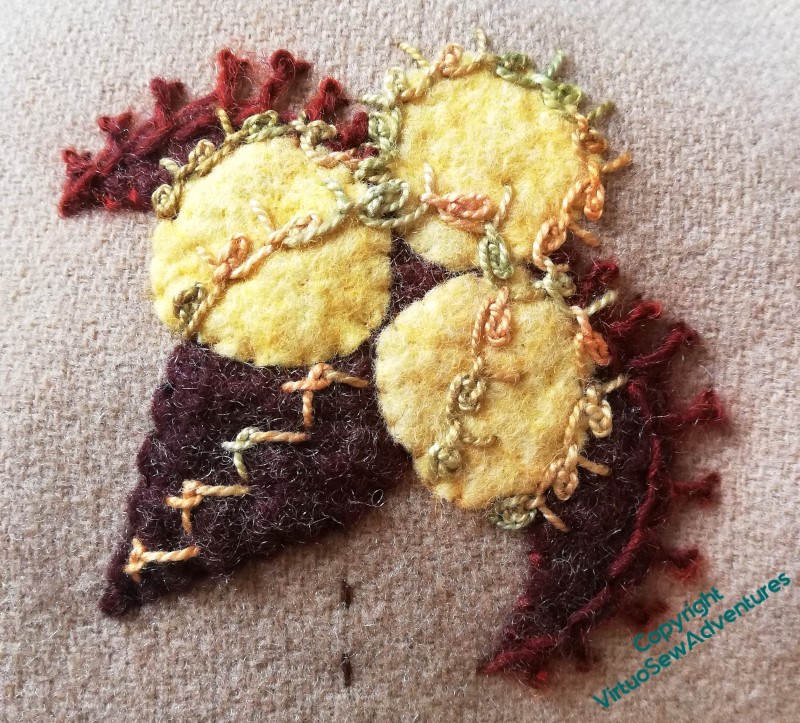 Remember this one?
All the stitches came from Edith John, I think. Crested chain edging on the brown petals, and an odd combination of rosette chain and blanket stitch in the yellow-green pearl cotton. The stitch running in a spine down the lower brown petal is called "Wing Stitch", and looks to me like a cross between fly stitch and twisted chain stitch.
I liked the stitches, but not the effect, and one way and another, I couldn't work out what to do with them all. So I unpicked it and stitched other things along the way, playing with textures and threads and hoping that inspiration would return…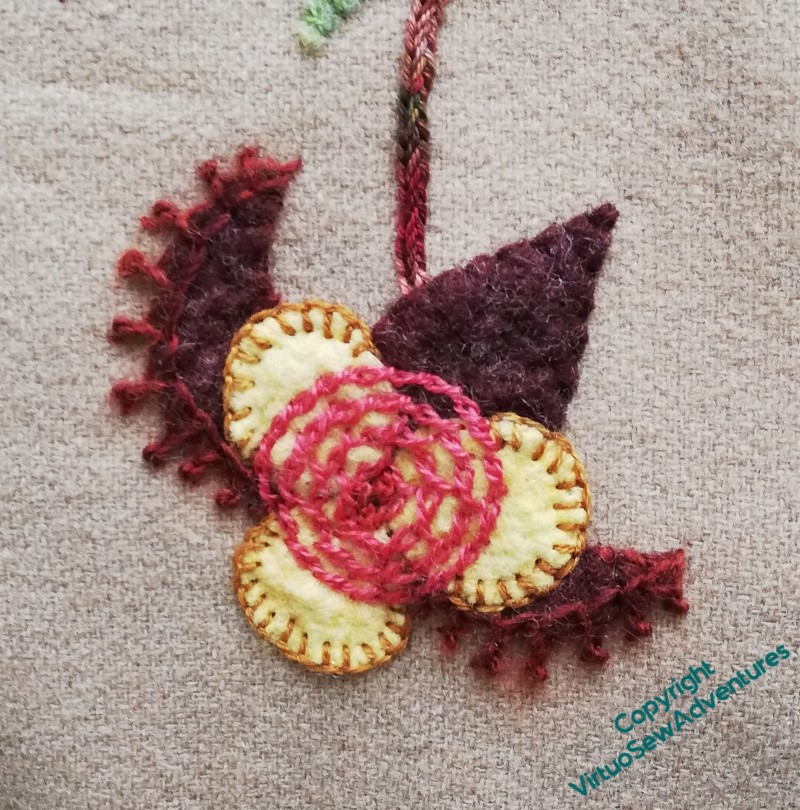 I took out all the pale variegated pearl cotton, and decied that what I need to do was to simplify the shape, and make it less frilly. So I've left the crested chain in brown bordering the top petals, but pulled everything else in and calmed it down. Blanket stitch edging the pale circles, and a spiral of twisted chain stitch to pull them together.
It still doesn't really look like any flower that grew, but I think it makes a better pattern, and a better contribution to the whole thing.
And that is what matters, after all!