Watermill Stitchery – Finishing Stones of Verrucola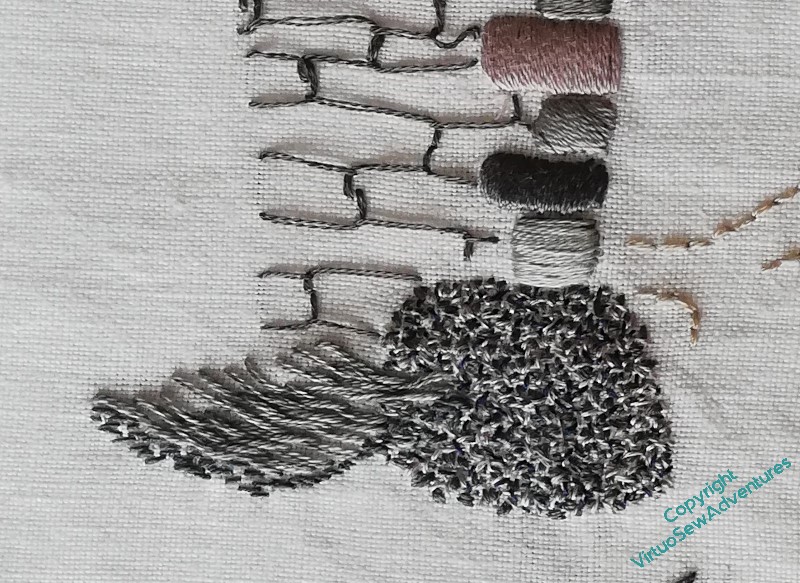 You may recall that I was planning to use this design as a way to explore stonework in various forms, and to demonstrate stitches that might be chosen in each case.
So here we have padded satin stitch for the cut and dressed stone of the arch, and seed stitch for the boulder beside it. The seat and the blocks of the wall around the arch are both in Cretan Stitch, the one spaced out and turned into a filling stitch of sorts, and the other compressed and set at a slight angle to represent the slightly dished stone seat.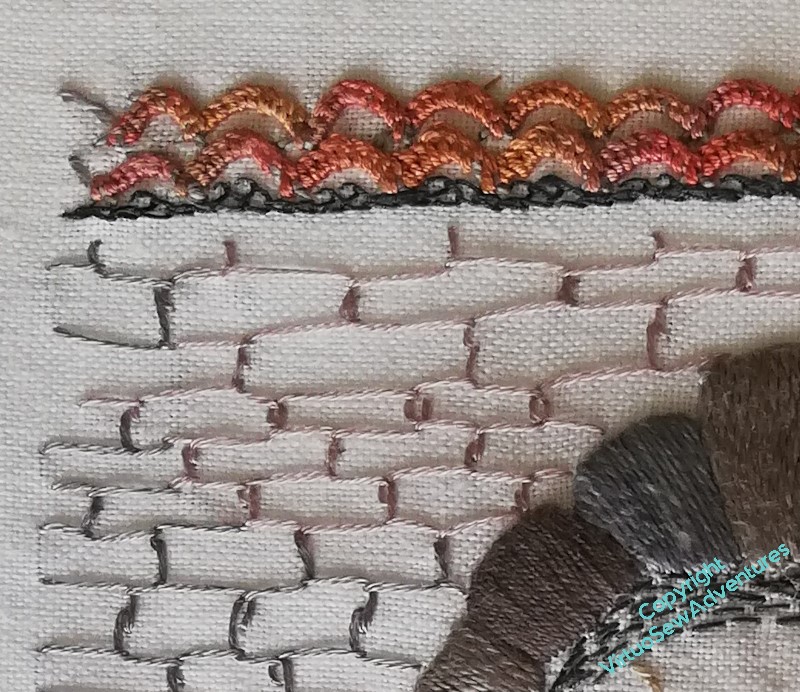 This view shows the height of the padding on the keystone and the line of dark stitching under the tiles, which is a line of chain stitch feathered on one side only to get one crisp edge and one which suggests the darkness of the arch. You can also see from the shadows just how strongly raised the blanket stitched herringbone stitch appears.
The Cretan Stitch rows are carefully varied in length and depth to show how the rows of cut stone are not all the same height or length. This was a stitch much more easily worked in a hoop, where you can see the layout, than in the hand – even though I prefer working in the hand where I can.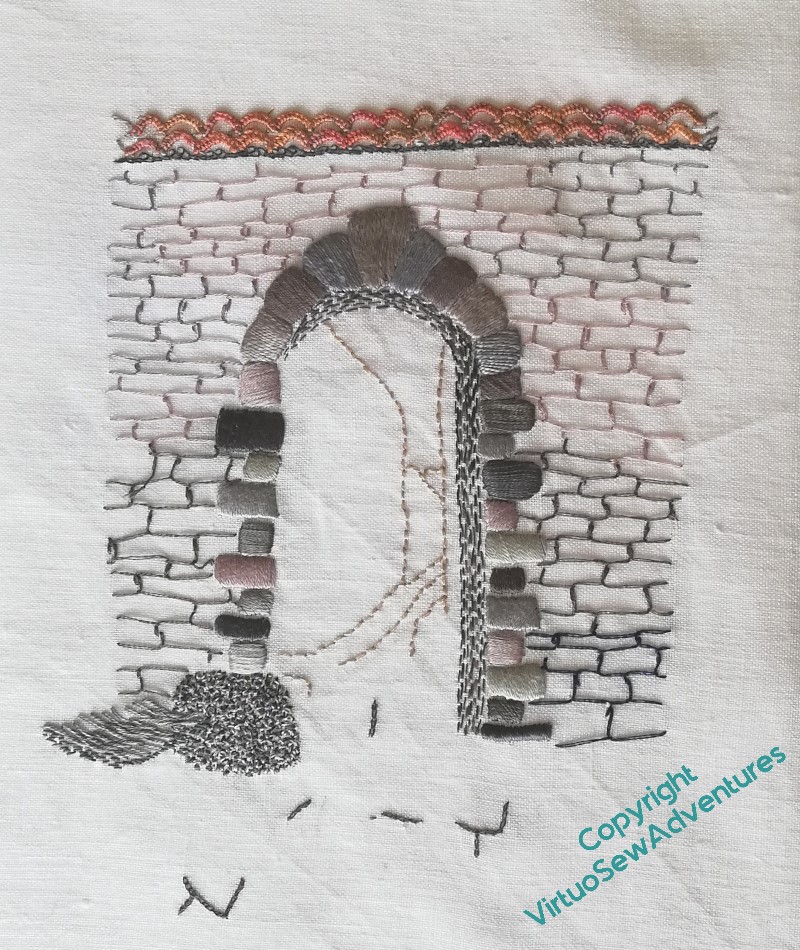 And here is the finished "Stones of Verrucola".
There are some elements which work much better than others. The outlines through the arch and the chain stitch edges of the flagstones may not be necessary, and the shadow under the seat is a little too small.
The seed stitches could have been bigger, maybe even grouped, and maybe emphasizing one of the lighter colours more, but I am very happy that all of the different textures are truly differentiated.
Besides, all that I am seeking to do is to demonstrate ideas that the students can take on or not as they choose. If at the end of the week I have a classful of mini-mes, I will have failed. What I want is a group who've tried, experimented, and each of them produced, maybe even only a fragment, but still something that makes me think, "Goodness, I wish I'd thought of that!"