Progress on Evelyn Rose
I decided to understitch all the elements, and then concentrate on the rose, stem and leaves.
However, in this photo, you can see not only the finished rose on its stem, but also the understitched lettering, and the beginning of the effect I want, with the sunlight casting a shadow through the gauze to the surface beneath.
Then I had to decide how to stitch the top layer of the lettering.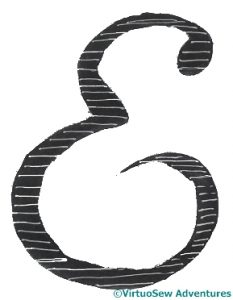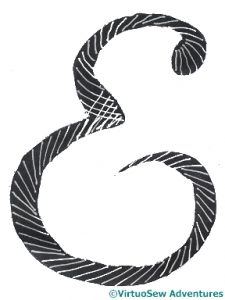 I took a photocopy of my painted design in black and white, printed it out twice, fished out a white gel pen, and began to experiment with stitch direction. I decided that the constantly changing angles of the slanting version would end up terribly "busy".
So, horizontal it is, then. And I'm using Japanese Flat Silk, which at least makes the satin stitch easier to make work!
And while you think about how that is going to go – Episode Nine of SlowTVStitchery is now up, in which the first edge is reached, and it is agreed that the sight of colours against gold is worth getting up for!! Happy watching, happy stitching, and stay safe.