Well, At Last!
Rejoice with me!
I have finished the polychrome tent stitch on Eve In The Garden Of Eden!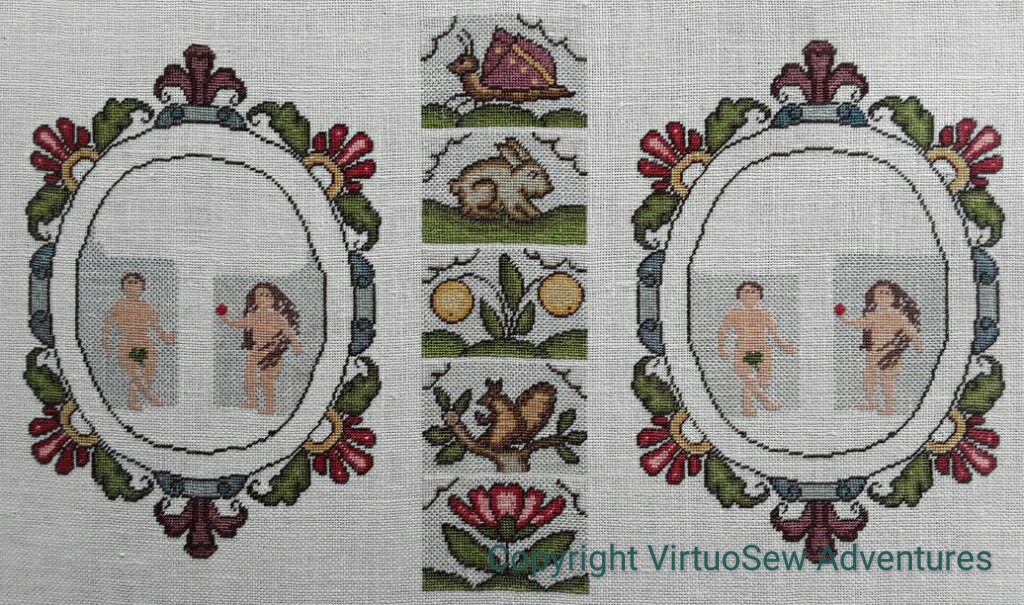 It has taken what felt like forever (although the post describing the start is less than a year old, as it happens), because firstly, I have to do counted work in short bursts or it drives me up the wall, secondly it is very fine and required a magnifier, and thirdly – there's a lot of it!
In fact, to be strictly accurate, I haven't quite finished, but that is because the skip tent backgrounds for the cartouches reach under the trees, and I want to decide how leafy I want to make them before I do miles of tent stitch that may all be covered. But I feel as though I've reached a milestone, so please don't rain on my parade!