Assembling the Panels, first stage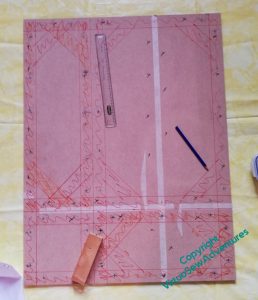 There's always more involved than you think, isn't there…
I had all sorts of thoughts about keeping the four panels together, but in the end the simplest solution seemed to be a large panel on the back, with screws through to the wooden frames. So my first visit was to our wonderful local framer, because I thought the sort of hardboard she uses to back her frames would be enough.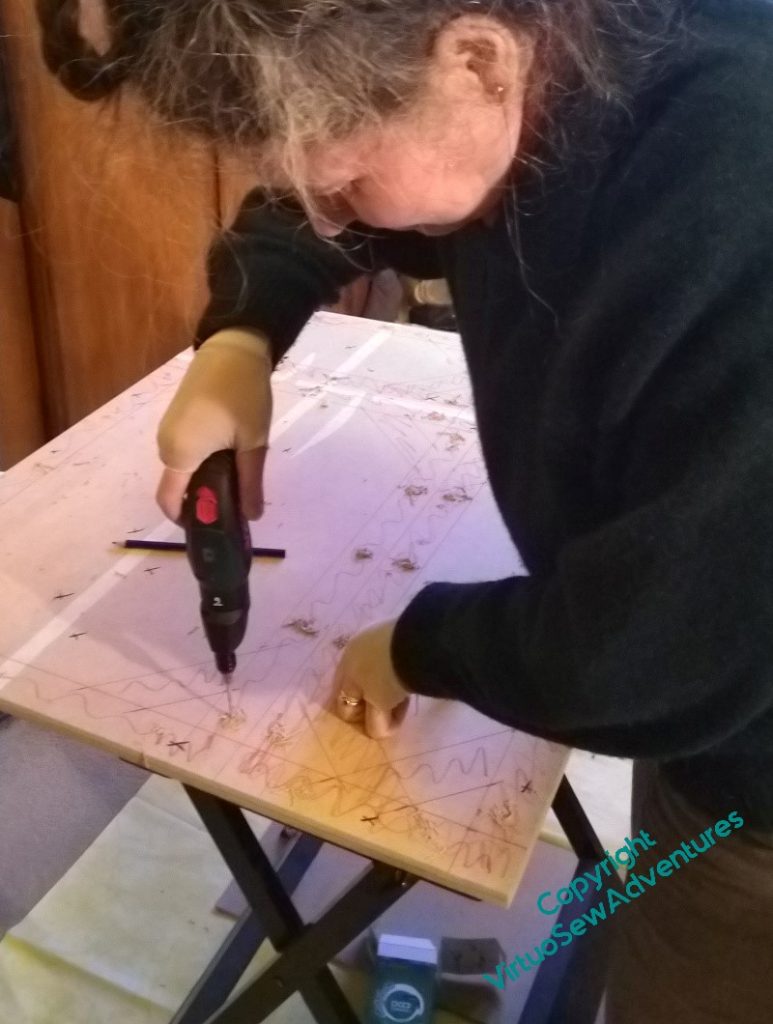 No, she said, it's not strong enough, you need something a bit beefier. So I went to a local(ish) building supplies store that is willing to cut material to size, and they duly did so. But not quite right (fortunately, too big) so I had to go back and get them to do it again.
Once the boards were the right size, I set out to map the frames onto the board, so as to work out where to put the holes for the screws. I got thoroughly confused and lines and more lines and planned holes and replanned holes and very nearly howled with despair on more than one occasion, but in the end, I had a Plan of where to place my screws.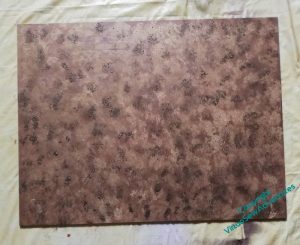 Then we taped the two boards together so that one set of drilling would do (that was a very good thought of The Australian's), and spent ages drilling those holes.
In the interests of having a nice looking back, not covered with a zillion lines in fibretip pen, I've sponged the back with two shades of gold acrylic paint.
We'll get to the end of this eventually – I hope!