Mounting Choices Again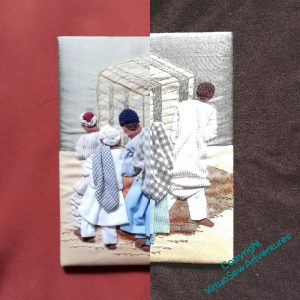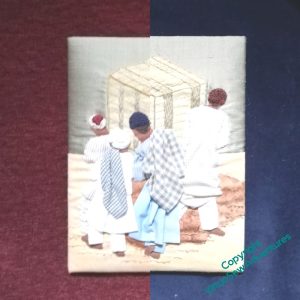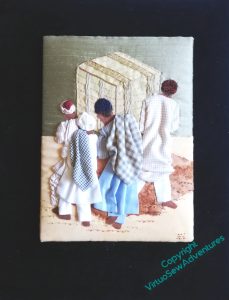 There were some quandaries about mounting "Loading The Felucca". Burgundy? Navy? Copper? Brown? I posted these pictures on various social media sites – each of which picked a different preference, which wasn't helpful at all, but at least left me free to apply my own judgement.
So I chose the same navy blue velvet I used for the Amarna Royal Family. All the other fabrics had something going for them, but the navy blue brought out the colours and shapes more emphatically and truly – although I fear you will have to take my word for it, as my photograph doesn't really bring out the blueness of the velvet!
However, in the course of the final mounting process, I discovered that the embroidery was no longer visibly signed. Curses!
Then I checked, and neither was Ankhsenspaaten. Curses again!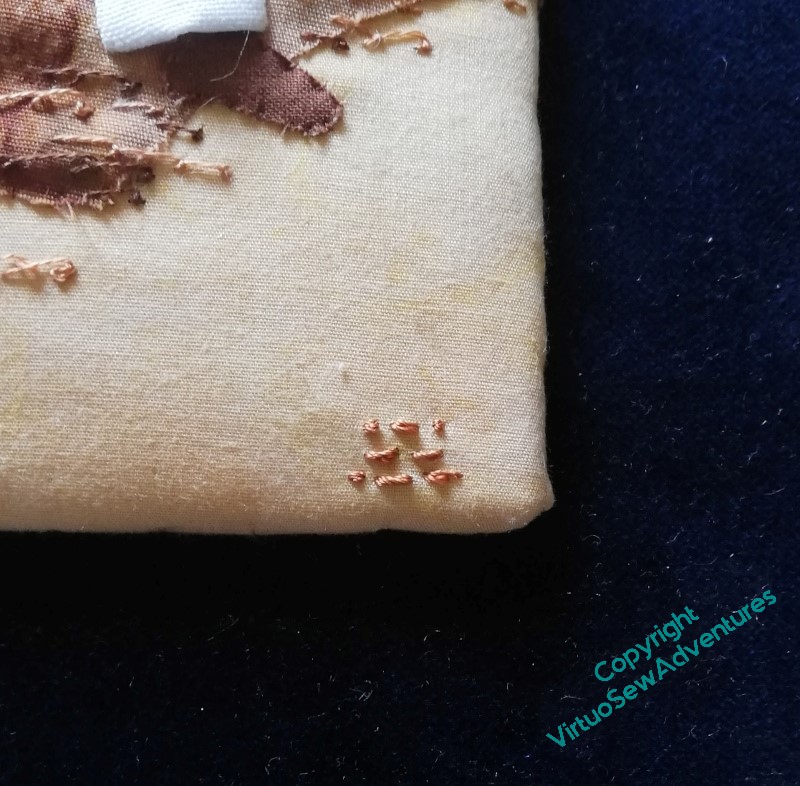 They are now…