Still working on that border!
I continue to wrestle with the arrangement of broom and dog roses – my goodness, am I ever glad I've been working on planning with paint over the last two years or so! I do some exploration with digital images, but as it often results in a sore arm from mouse and trackpad manipulation, painting is a much better option. This selection of straight sprigs could be assembled into corner decorations, and potentially tweaked in size to fill a side or leave space for the Templar crosses.

Indeed, I have painted so many straight sprigs and corner designs – so large, to make it easier to paint – that I've become quite blind and jaded with them, and can't decide which I like. I did realise that I needed to put them against William and the chateau de Tancaville, so I photographed them and printed them out. And then told the printer to try something smaller and go again.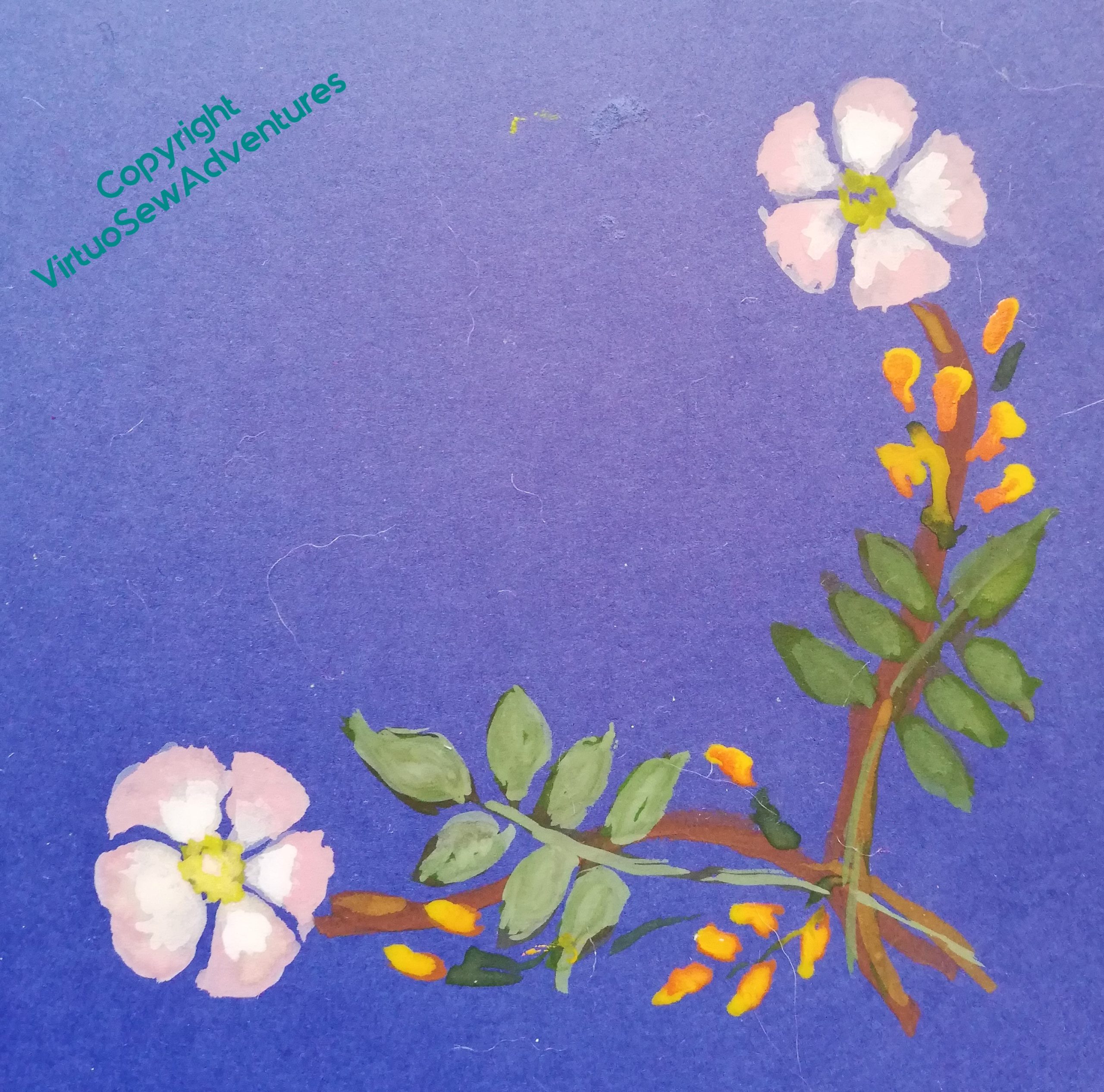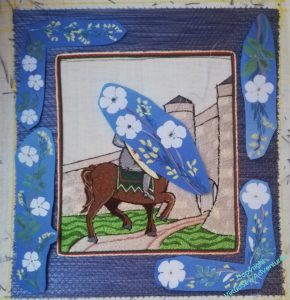 And that showed that those sprigs would have to be, if anything, even smaller than I had anticipated.
This tells me that I will have to be very much more careful about the colours I use, and the number of strands. I can't afford to produce a border that looks muddy or confused, but equally, it mustn't fight with William or his underside couched golden sky.
Tricky. Very tricky.