Something that Wants Finishing..
Being known as a stitcher leaves one heir to everything stitch related that someone, far or near, may be at a loss to deal with. Sometimes this is a thrill, sometimes it's a chore, sometimes a bewilderment.
I'm not sure what I'm going to do with this, passed on to me by a friend of a friend. Almost all you can see below is already finished, and I'm certainly not going to undo it.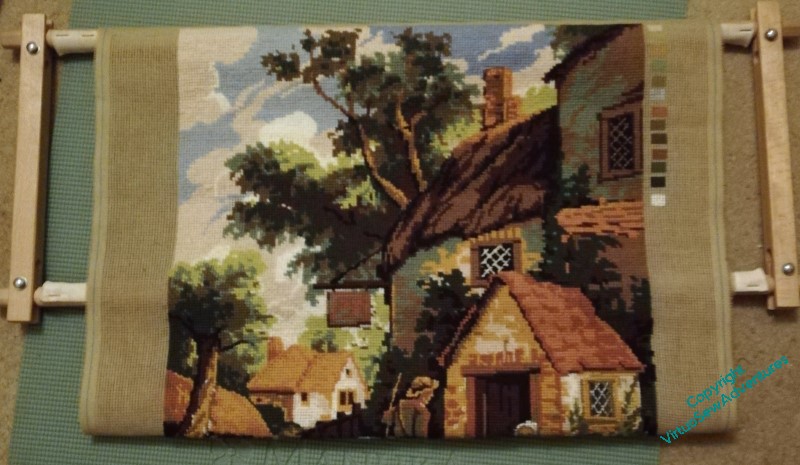 But what follows isn't finished, and I don't have the threads that came with the canvas.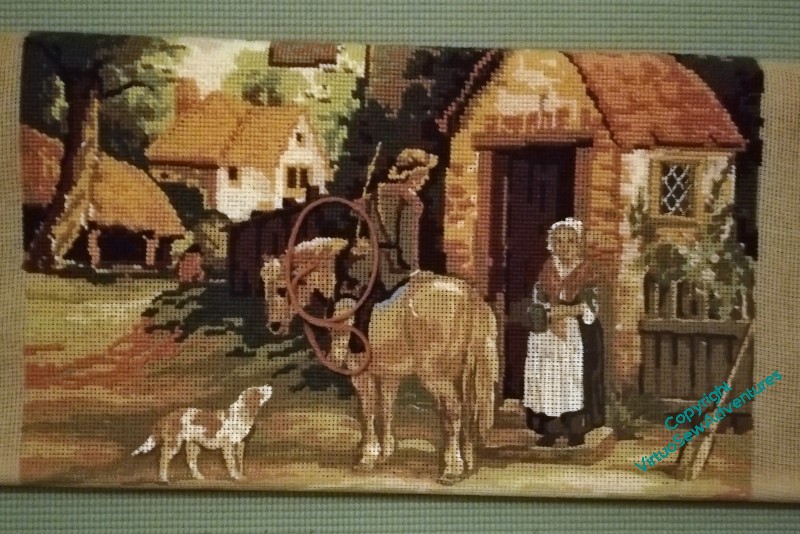 First thoughts are to unpick anything of the people and animals that's been stitched, and restitch it with stranded cottons, maybe slightly more highly coloured. Then perhaps do the ground in a mixture of soft cottons and tapestry wool, although those muted, sludgy colours may be a little hard to find in my stash.
Thoughts, anyone?