Little Jacket Finished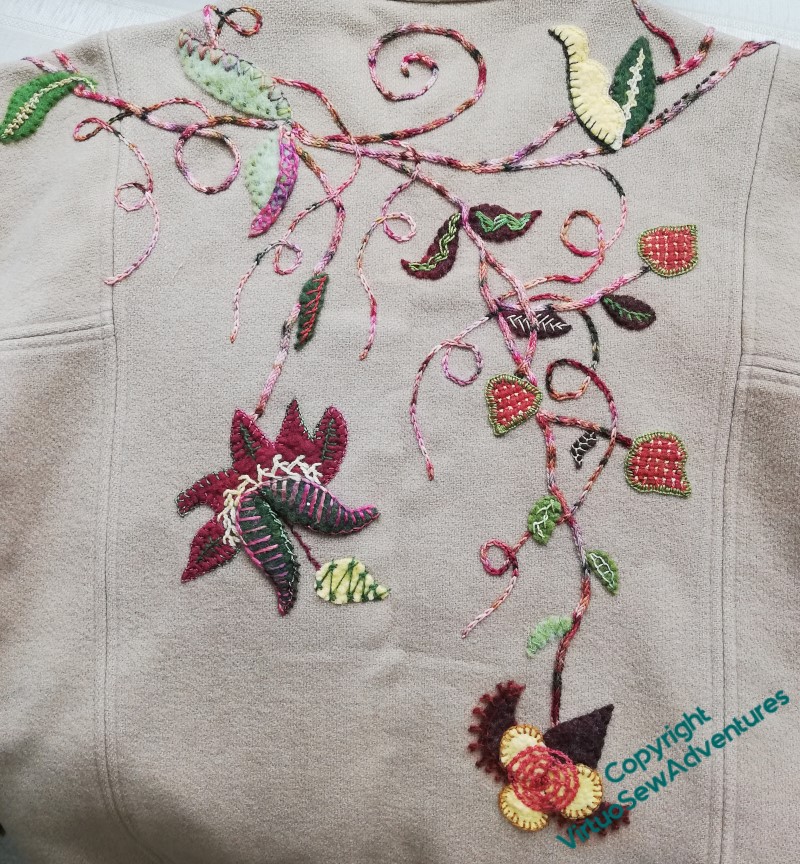 So, here's the finished back view. When I had done most of the work, I looked at it, and realised that there was still a rather spare look to it – hence the assortment of chain stitch tendrils, worked out by asking my mother to wear the jacket while I scrawled chalk tendrils in all the places I thought they were needed.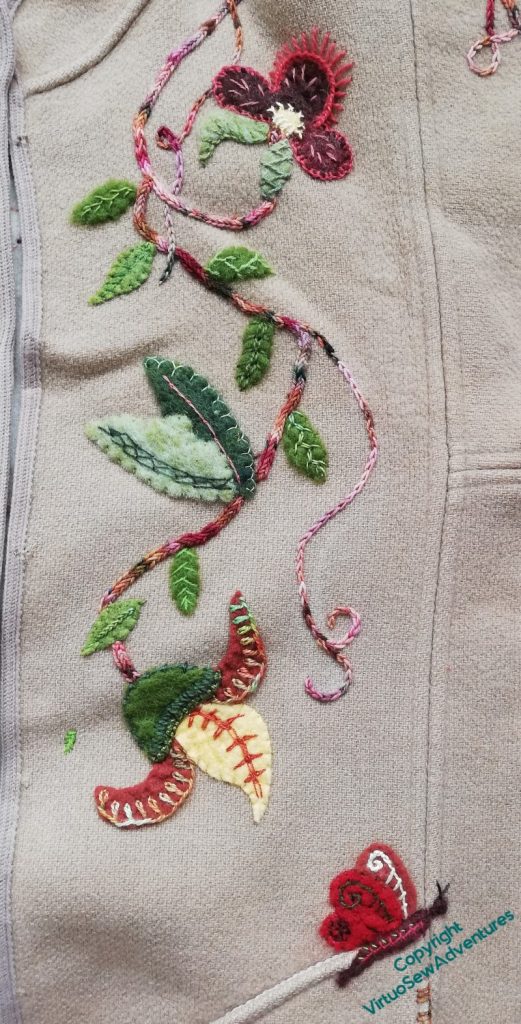 The front left (from the inside) didn't seem to me to be quite as open as the back, so it didn't need quite so much in the way of tendrils. Just a couple, making sure that all of the pattern goes across all of the jacket.
I could maybe do with a bit more practice at drawing curlicues, but to be honest, drawing on a garment on a live body is not something I am likely to do very often!
You might also have spotted one of the tiny leaves I decided to put in covering a blemish near to the lowest bloom. I was rather pleased with that idea – if there are more difficulties, or weaknesses in the fabric, I will merely be adding more decoration!
The butterfly makes a neat little reference to the bugs and beasties in Jacobean embroidery, while covering the worn section on the patch pocket, and the tiny green stitches on the brown felt lift the colour nicely.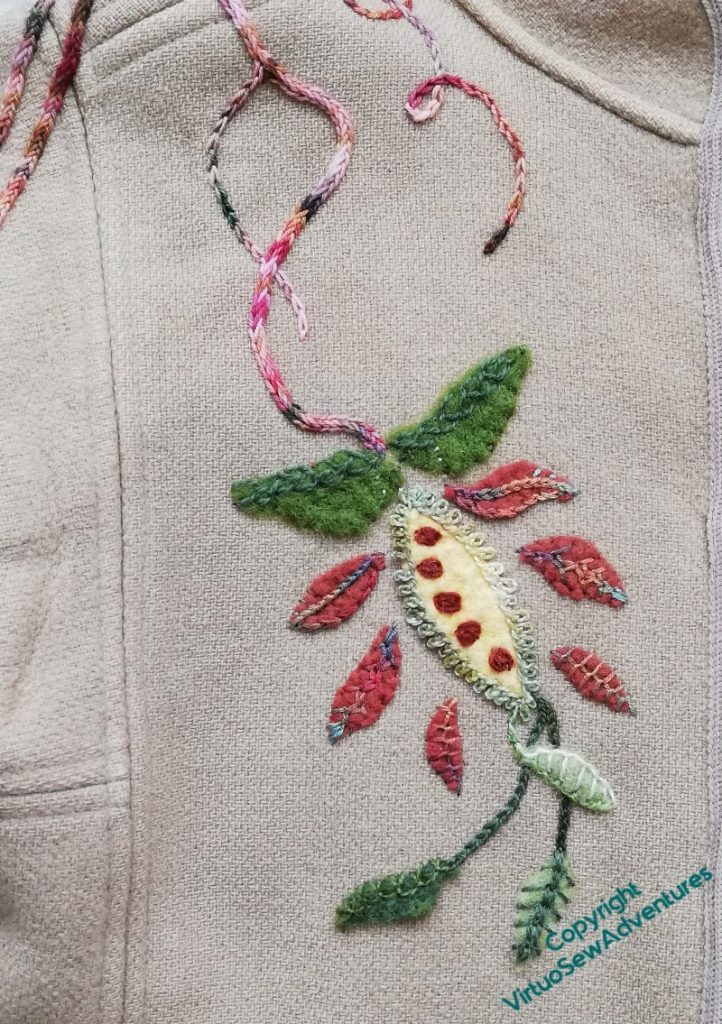 The front right also didn't need too much additional work – a couple of tendrils, that's all.
I realise as I look at this, that I didn't change the curlicues on this fruit/flower thing for lighter ones, or, indeed, add stems to the brown leaf shapes, but I don't think it was necessary, in the end.
I've already chosen a lining material – a bright, warm green.
I'm looking forward to wearing this later in the Autumn!