Watermill Stitchery – Trees at the Convento del Carmine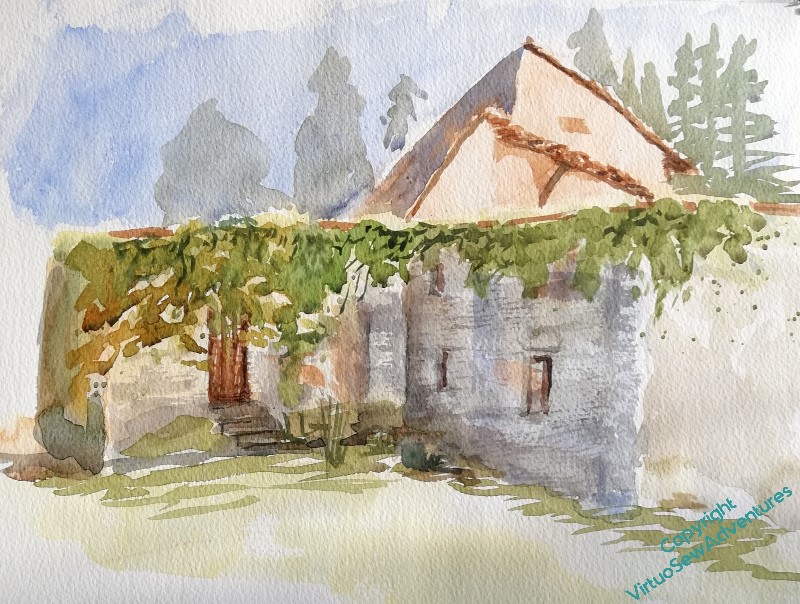 Very wisely, Bill and Lois, who run The Watermill At Posara, organise a variety of places to visit and paint, and in particular, the peace and quiet of the Convento del Carmine came the day after Excursion Day, which has people everywhere!!
I painted this watercolour when I was there, and in fact it shows something other than what I remember when I don't look at it. What I mostly remember is dark foliage setting off the building in front, so for the embroidered version, that is what I intend to emphasize..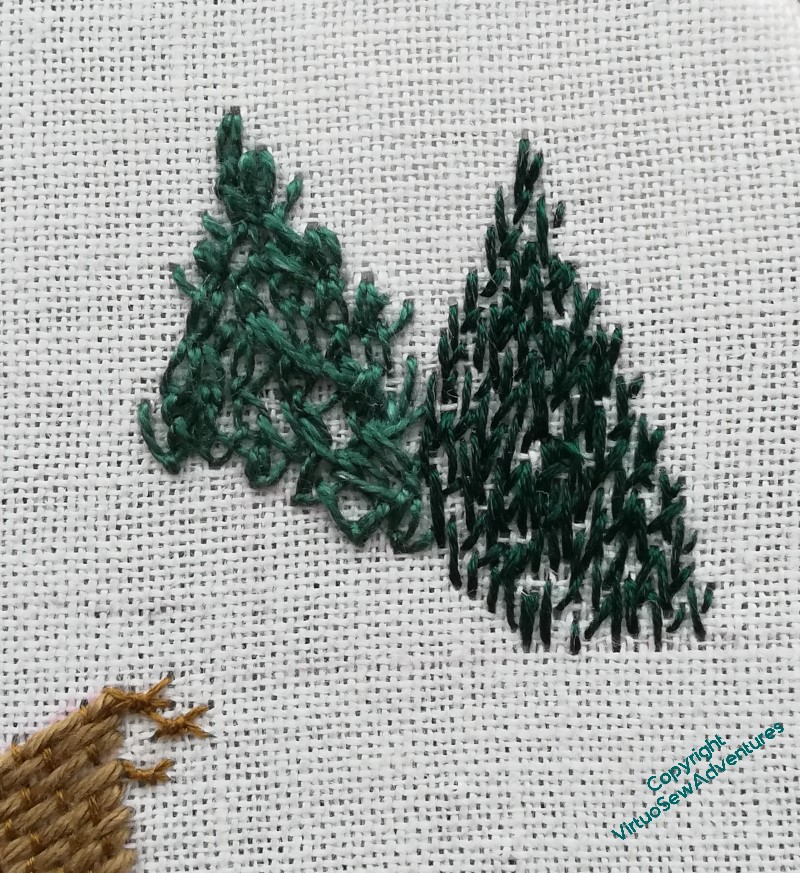 Now, remember, each of my Watermill Stitcheries is a sampler of experiments and ideas. I may or may not like all of them, but they should give my students points to ponder and places to start.
With that in mind, each of the trees is going to be in a different stitch. In each case I have worked vertical rows of the stitch, overlapping and interlocking them as best as I can to evoke the texture of the leaves.
I started, on the left, with Feathered Zigzag Chain Stitch. I'm quite pleased with this – you entirely lose the pattern of the stitch, but it evokes the movement of leaves in a breeze rather successfully.
I can't say the same of Kerman Stitch, on the right. The breeze has stopped here, even if the impression of texture remains!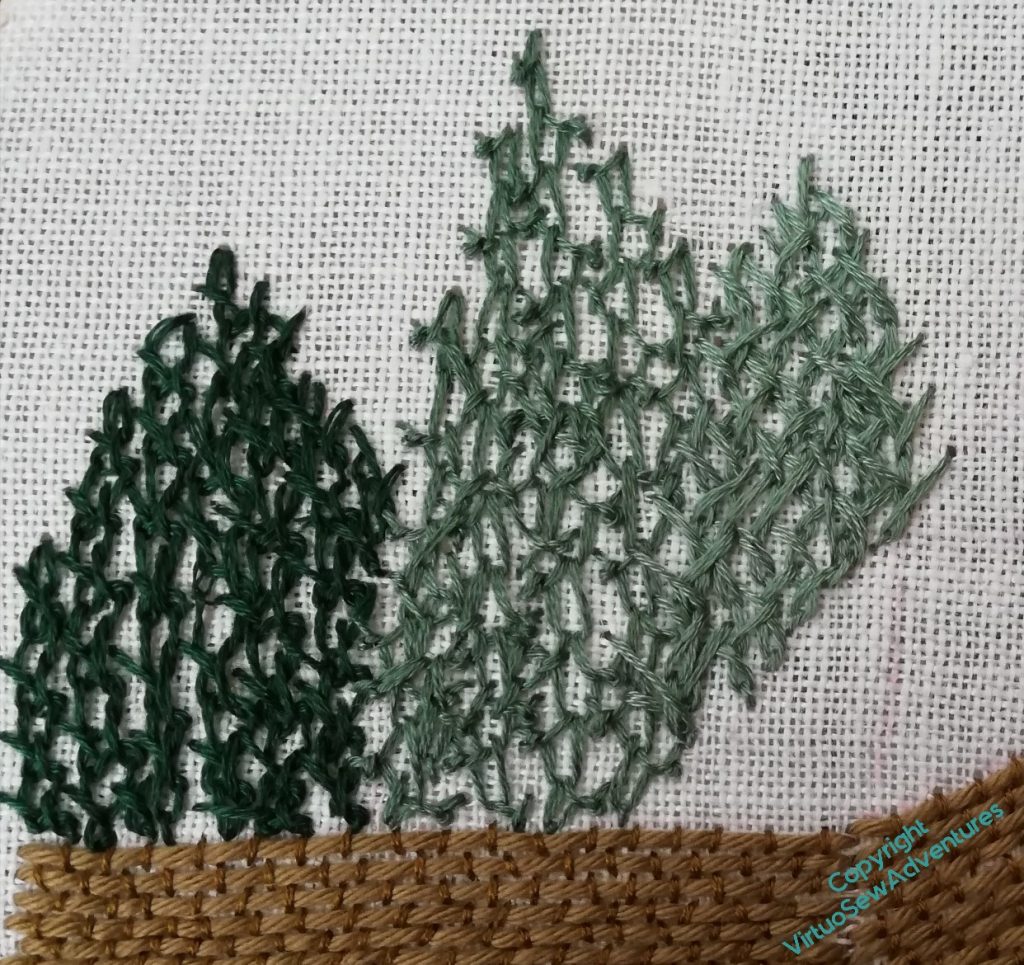 Working inward from the left, the first of these is Rabbit Eared Chain Stitch, found in Edith John's "Creative Stitches". This stitch is based on twisted chain stitches, which encouraged me to hope for a sense of movement again. I don't think I quite hit the mark with it – maybe I never got quite comfortable enough with it – but I think it has possibilities.
The next one is Zigzag Crested Chain, again from Edith John. Crested chain is a stitch I enjoy but always find it moves under my needle. This time it ended up longer and thinner than I intended it to be – but maybe that was right for the purpose…
The final one is the slightly less peculiar Twisted Feather Stitch, and here, perhaps because it felt a little more familiar, more akin to the feathered zigzag chain I started with, I have my sense of movement and breeze back again.
I've begun the building in Burden Stitch, and now need to finish that, add more of the roof, and finally the creeper falling over the top of the wall. So watch this space!