Textile Tours of Paris
A little while ago, we were in Paris – a trip planned last year, and carried on with, sanitiser in hand, in spite of the certainty of quarantine when we got home.
Amid a variety of adventures (we were staying with family) we went on a Textile Tour of Paris with Rebecca Devaney.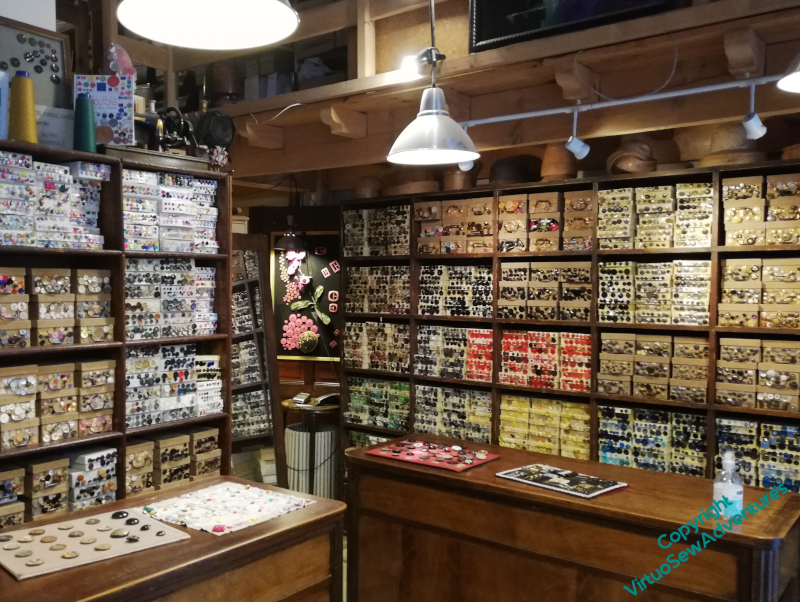 We met at Metro Quatre Septembre, and Rebecca guided us to the various shops, telling us about the history of the atelier system and the particular histories of the various shops as we went. Even my non-embroidering engineer uncle found things to interest him – there was a poster for a manufacturer of sewing machines which pivoted (to use the modern term) to aero engines during the first world war! – but in fact, all of us found something to respond to our particular interests.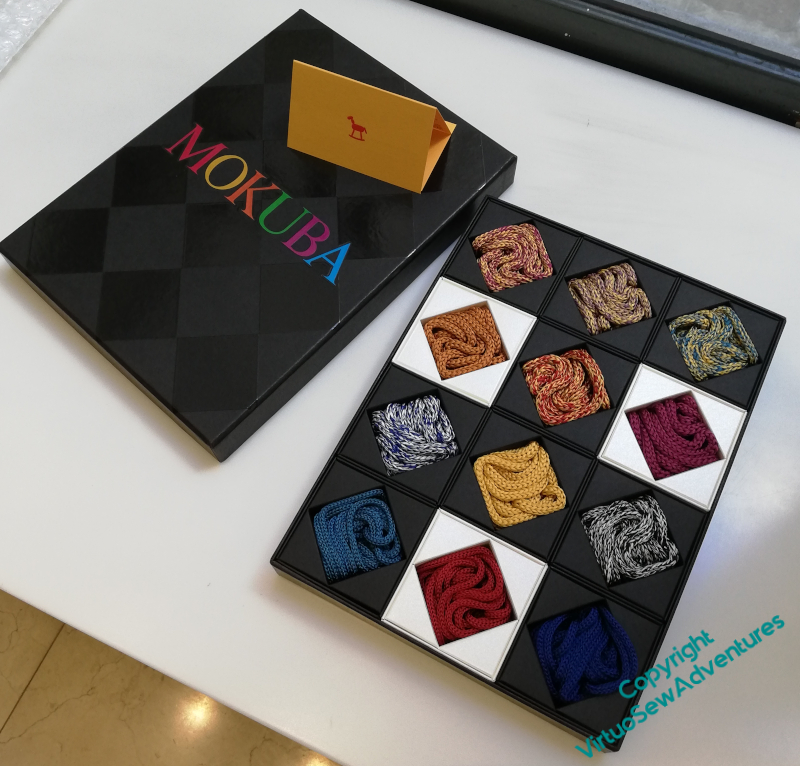 The shops are all very different, and now I've visited them I will be better prepared for another visit, perhaps with plans in mind. What they share is knowledgeable and enthusiastic staff – in fact one of those in Au Ver A Soie is doing an RSN course. Online, in these days, naturally, but it was a great delight to see someone else's work, if only on their phone.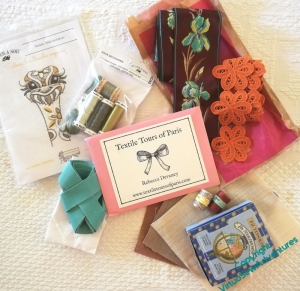 If you get a chance, when travelling is easier, do take a tour with Rebecca. She's delightful, knowledgeable, and enthusiastic, and the extra bits and pieces of information you have, not to mention some sense of all the interesting materials you can find, are all well worth the effort.
As you can see, I was fairly restrained in my purchases, because I had not travelled with extra suitcase space, or planned in advance. The grosgrain ribbon matches the stone in my engagement ring, the brown ribbon with irises is for a hat, and so is the orange flower lace, the silk thread from Au Ver A Soie and the fil dentelle from Sajou are just to play with, and the little ostrich kit is my entertainment for the period between Christmas and New Year!
And in other news, Episode 27 of SlowTVStitchery is now live, and discusses reaching an important turning point, and the delights of solving embroidering puzzles.