Tag:
Mystery
I fished out the blocking board in order to start preparing to block the canvaswork "Constable" when it's finished, only to meet a roadblock – the blocking board was already occupied!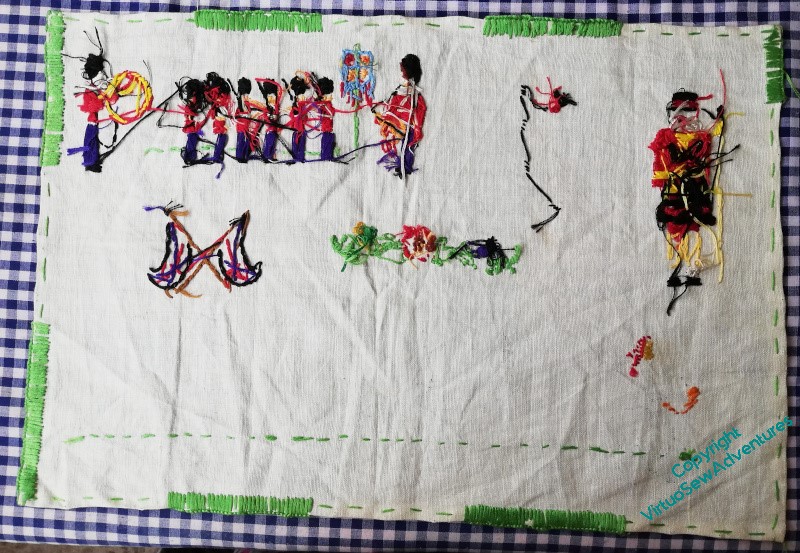 Now, I recall – vaguely – finding this around the Diamond Jubilee, and thinking that Grandmama might have stitched it, either around the Coronation or around the Silver Jubilee, but then, now I've looked at the back, I can't imagine that Grandmama would have been stitching as messily as this in 1952, given the quality of her stitching during the War, and given that I was very much alive and paying attention during the Silver Jubilee, I'm pretty sure I would have remembered her stitching it then.
And I don't.
At the same I can I assure you it is too well stitched to have been stitched by me at the time, and besides that, I can assure you that I would absolutely remember attempting to stitch it!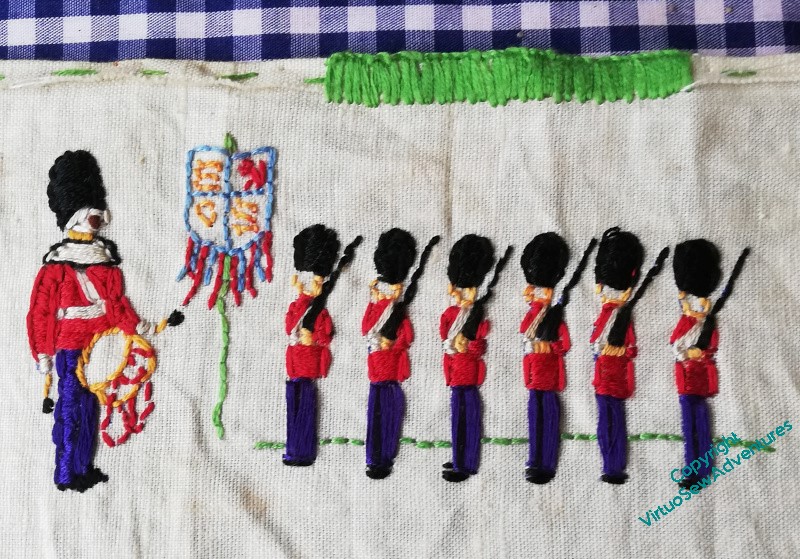 I've decided that I am going to try to finish it this year. I've no idea who started it, but something begun Who-Knows-When by Who-Knows-Who is going to be finished this year by me.