Bemusements and puzzles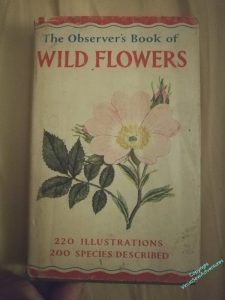 You may well wonder what on earth I am doing, posting a picture of the The Observer's Book of Wild Flowers on an embroidery blog.
Well, I want to do a sort of illustrated border around William with "Planta Genista", which I am told is the Common Broom, intertwined with roses. Broom, for the Plantagenet kings he served unflinchingly for sixty years or so, roses for the garden the Victorians transplanted him to when they dug him up.
However, I have a bit of a quandary.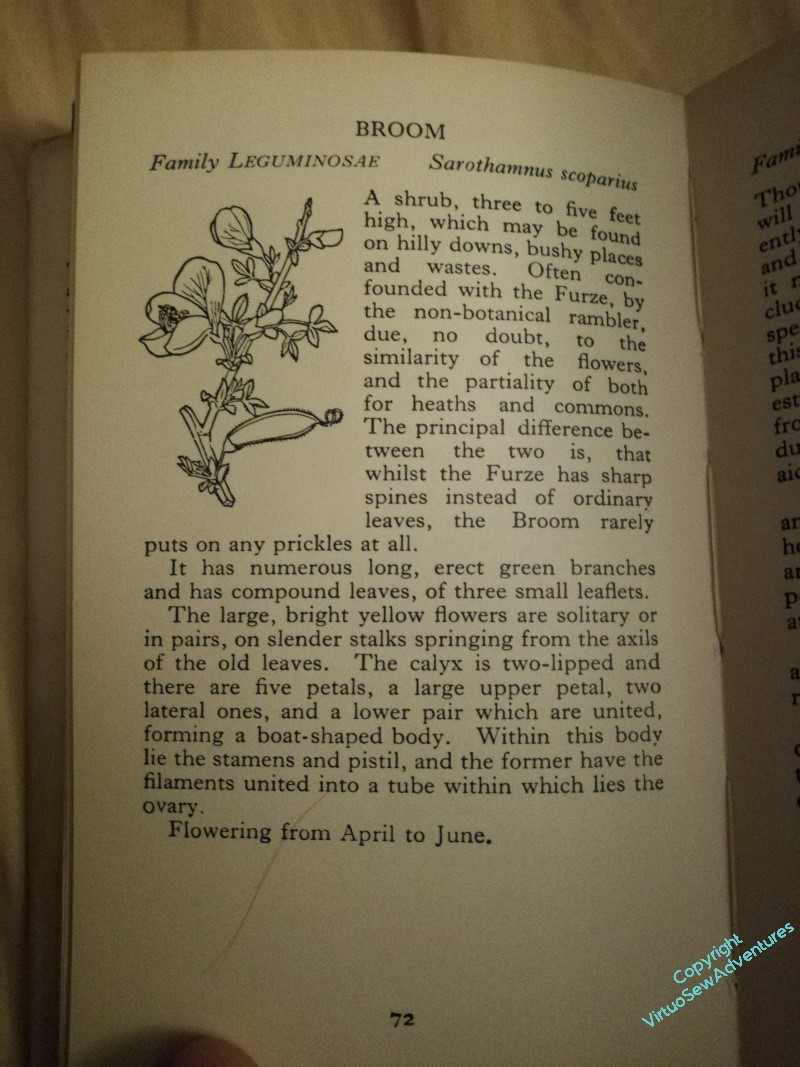 I would like to create the wreath myself, and spent more time than I like online, turning up pictures of bushes or else someone else's border designs, so I thought I'd consult paper instead. Where I find "Broom" and "Furze" – and "Needle-Whin", which I have never heard of, but carries the name "genista anglica". And any one of those – or none – could also be the thing I know as "Gorse".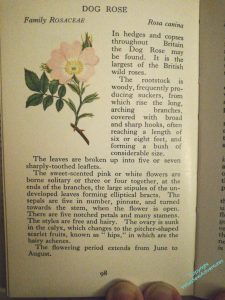 I may find myself fudging that one slightly…
As for the roses?
Dog roses, I think. They are the roses William would have known, their simplicity may help me to balance the very spiky broom, and I think that pale pink and white will make great use of the pink and cream of the castle.